Education
248 students get degrees at Government Rajindra College Convocation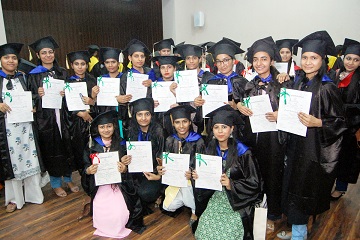 248 students get degrees at Government Rajindra College Convocation
Kanwar Inder Singh/ royalpatiala.in
As many as 248 students of the premier Government Rajindra College, Bathinda received degrees during an impressive convocation function held on the college premises on Saturday.
Prof. Buta Singh Sidhu, Vice Chancellor, Maharaja Ranjit Singh Punjab Technical University, Bathinda was the Chief Guest on the occasion.
The convocation began with the recitation of Shabad.
The Chief Guest Prof. Buta Singh Sidhu conferred the 'Roll of Honor' on 7 students, who excelled in various fields of academic and sports.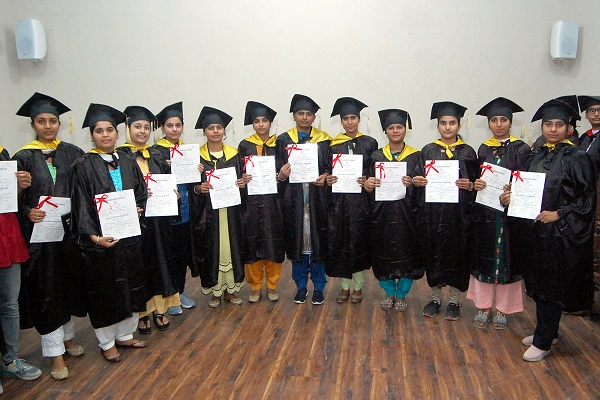 At the same time 248 students received degrees from the blessed hands of the Chief Guest. Among them were 70 students who got first division in post graduation courses and 178 students who got more than 70 percent marks in graduation courses.
In his Convocation address, Prof. Buta Singh Sidhu said, "Education is the only weapon in our hands that can change the World for the better. Moreover, value-based education is the need of the hour to take state to newer heights".
While congratulating the students of the illustrious Institute, he inspired them to do hard work with honesty to achieve greater heights in life.
" I have great pleasure to come to a very premier and oldest college of the Malwa region to confer degrees on the meritorious students", he said while remembering memories of his student life.
Prof. Sidhu said, "In our times, the number of girls getting education was very low, but today, I am happy to see high number of girls here, which is a matter of pride for society,".
On the other hand, he expressed concern over the high illiteracy rate in villages. There is an urgent need to fill the gap in rural and urban areas in the education sector by strengthening Primary and High Schools.
He further said that our religious and cultural heritage is very rich. The teacher- student relationship of Guru -Chela should be further strengthened as before so that we can lead the world even in the present scenario.
He urged the students that apart from academics, moral education is important in life. Serving society and nation is the need of hour, besides becoming a good human being.
A scientist, Doctor, teacher or an engineer, who is a good human being, with values of integrity and with a social conscience, will contribute far more to society. It is in returning back to society that a human being responds to their call of duty towards others.
He said on this day, when the enthusiastic students are receiving their degrees and honours for excellence, they must be gratuitous towards their parents as only after their concerted efforts, you are able to achieve this milestone. Always respect our parents and teachers.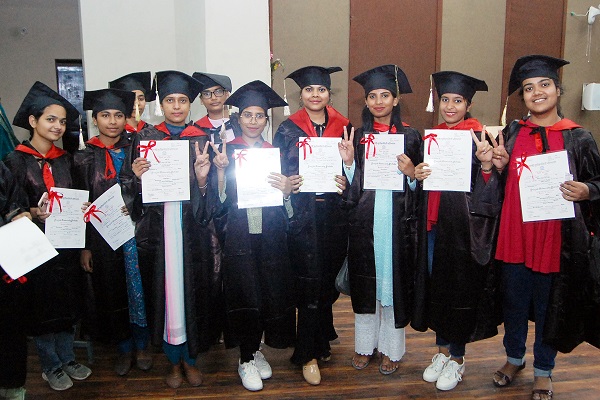 Earlier, Principal Dr. Surjit Singh welcomed Prof. Buta Singh Sidhu and other prominent Guests. Renowned educationist and former Principals of the College,  Amarjit Singh Sidhu and Vijay Kumar Goel, besides Advocate Manohar Lal, Advocate Harpal Singh, Shri Som Prakash and  Jasvir Singh Sodhi specially came to grace the occasion.
On this occasion, Chief guest and other dignitaries released the Annual Academic report of the college . The report was prepared by Dr. Gurjit Singh Manshahia . The forum was moderated by Prof. Rachpal Singh.
It may be mentioned here that the Government Rajindra College, which started as a Primary School in 1904 became College in 1940 and it is named after the great Maharaja Rajinder Singh.
May 21, 2022