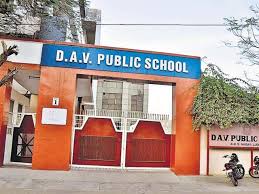 9 renowned schools NOC's cancelled for defying govt instructions-Singla
Kanwar Inder Singh/ royalpatiala.in/ Patiala
Coming down heavily on the private schools for violating government instructions during the Covid-19 pandemic, the school education minister Punjab Vijay Inder Singla has cancelled No Objection Certificates (NOCs) given to 9 schools of various districts. While divulging details, Vijay Inder Singla said that he has been personally monitoring complaints against such schools and after reviewing the cases of these 9 schools, he has decided to cancel their NOCs for defying government directions.
It is pertinent to mention that the school education minister had floated his personal email id, [email protected], to receive such complaints against wrongdoings of private school managements.
Vijay Inder Singla said that most of the complaints were by the employees for not paying them salaries or being paid less by their respective institutions during Covid-19 pandemic.
9 renowned schools NOC's cancelled for defying govt instructions-Singla .He added that after receiving the complaints against these schools, the education department has served notices to their managements and after finding their replies unsatisfactory their NOCs have been cancelled. He said that Captain Amarinder Singh led Punjab government will not allow any school management to exploit employees or flout any other instruction.
The cabinet minister told that among these institutions, two schools were from Amritsar district, three from Ludhiana and one each from Fatehgarh Sahib, Hoshiarpur, Bathinda and Jalandhar districts. Delhi Public School and Devindra International School were from Amritsar district while Guru Nanak Public School Sarabha Nagar, DAV Public School Bhai Randhir Singh Nagar and Amrit Indo-Canadian Academy Ladian Khurd were from Ludhiana. NOCs of Baalak Yesu Convent School village Phatak Majra Fatehgarh Sahib, Rayat Bahra International School Hoshiarpur, Indo Swiss International Convent School Jalandhar and The Vibgyor School Ramgarh Bhunder Road Bathinda have also been cancelled.
October 16,2020