Education
Accolade for Punjabi University; launched a mobile app SLATE to promote Punjabi Language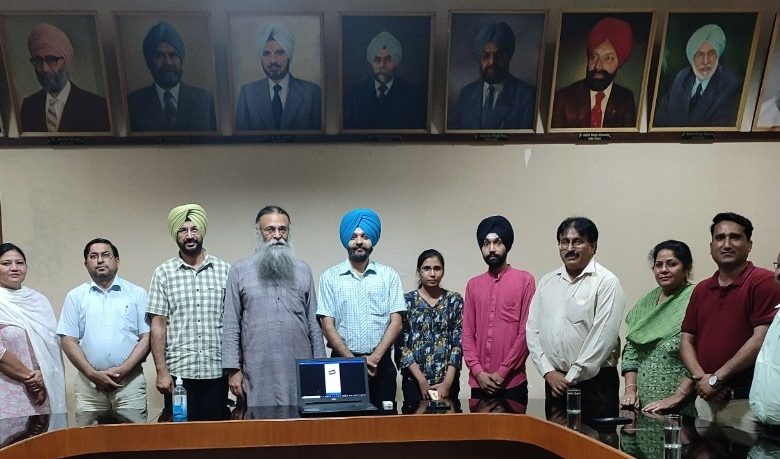 Accolade for Punjabi University; launched a mobile app SLATE to promote Punjabi Language
Kanwar Inder Singh/ royalpatiala.in
On the eve of National Technology Day, Prof. Arvind, Vice Chancellor of Punjabi University, Patiala launched a mobile app named as SLATE to promote Punjabi language through the use of technology. The mobile app is developed by an assistant professor Dr. Williamjeet Singh and his team including Rubbalpreet Singh and Renu Sangwan of Computer Science and Engineering department from Punjabi University, Patiala.
Dr. Williamjeet Singh said that SLATE is developed with an aim to provide an easy access to learn Punjabi language. The interface of the app is made so interactive and user friendly that allows the users to learn Punjabi characters, words and other related concepts without any assistance. The provision for both the Punjabi and English languages have been included.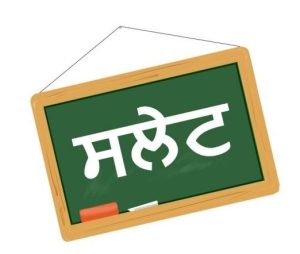 "The application is one of its kind where learning and testing of the Punjabi as well as English can be done at a common platform. SLATE has made learning enjoyable by intruding game based quiz. User of any age group can use, learn and test this app. Different modules for learning, testing and evaluation have been made. Another unique and innovative concept of prediction from hand-written content has also been introduced. A provision for quiz is also included for the evaluation of the learned concepts" he said and added that the app would benefit the people to learn Punjabi and English languages simultaneously in an effective way.
Accolade for Punjabi University; launched a mobile app SLATE to promote Punjabi Language . Dr. Singh also gave special thanks to Dr. Raman Maini, Head of Department of Computer Science and Engineering, Punjabi University, Patiala for for their guidance and support. He also appreciated the whole work and motivated the team for creating more such app based solutions in the future also.
May 13,2022