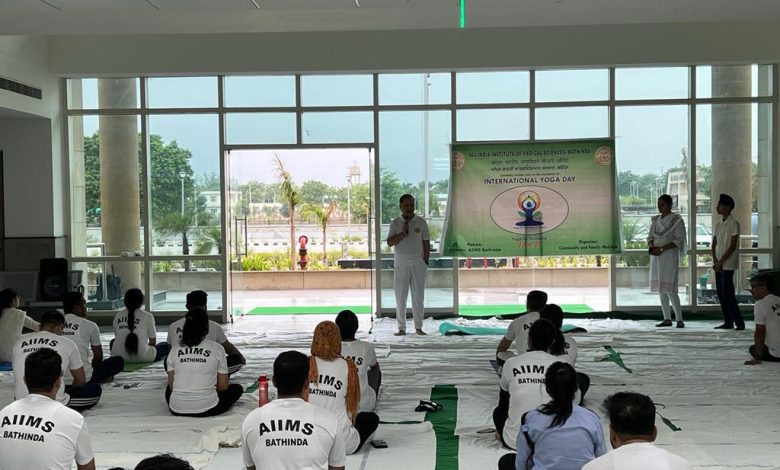 AIIMS Bathinda observes Yoga Day
Kanwar Inder Singh/ royalpatiala.in
On the occasion of eighth edition of the International Day of Yoga on 21st June, an event was organized by the department of Community and Family Medicine of AIIMS Bathinda to spread awareness about the invaluable benefits of Yoga.
The theme of this years' Yoga Dayis "Yoga for Humanity". Greeting participants on this occasion Dr DK Singh, Director, AIIMS Bathinda advised all to make yoga as a routine part of their lives to prevent and control disease burden especially Non communicable diseases.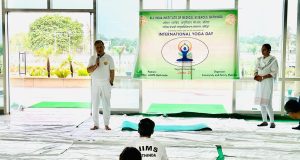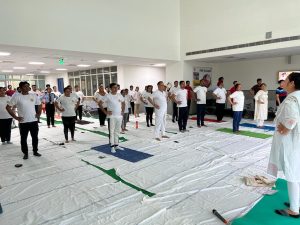 The yoga practice session was attended in large numbers by faculty members, nursing officers, under graduate, post graduate students and security staff, who performed yoga under the guidance of a trained Yoga teacher with great enthusiasm and energy.
AIIMS Bathinda observes Yoga Day. Addressing the gathering, Dr Rakesh Kakkar, Head of Department, Community and Family Medicine reiterated the importance of yoga in maintaining a healthy lifestyle along with a way to connect the body, mind and soul.
June 21,2022