Others
Blast outside Israeli embassy in the heart of Lutyens's Delhi on India-Israel anniversary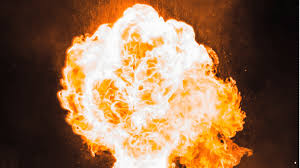 Blast outside Israeli embassy in the heart of Lutyens's Delhi on India-Israel anniversary
Kanwar Inder Singh/ royalpatiala.in
A low intensity blast took place outside the Israeli Embassy in the heart of Lutyens' Delhi on Friday evening. The site of blast, is just around 2 km as the crow flies from Vijay Chowk where the Beating Retreat ceremony was going on, when the incident happens. As per initial reports, vehicles were damaged and no injuries were reported.
An alert has been issued at all airports, important installations and government buildings in view of blast reported in Delhi. Enhanced security measures have been put in place.
As per available information, "Israeli authorities were treating the explosion as a suspected attack, and was stepping up security precautions at missions around the world."
Israeli missions have been on alert around the world in the wake of the assassination of Iran's top nuclear scientist in November of last year. Tehran has blamed Israel and promised revenge.
The district around the embassy was sealed off after the explosion and police and bomb disposal experts took over the scene.
Fire officer said that "we received a call, regarding blast after which we reached the spot. No injuries have been reported in the incident."
Israel and India established full diplomatic relations on January 29, 1992. However, even before that, Israel had a Consulate in Mumbai, operating since 1953. Following the establishment of diplomatic relations an Embassy opened in New Delhi, and the Consulate in Mumbai became Consulate-General. In addition, an Honorary Consulate operates in Kolkata.
During the years since the establishment of diplomatic relations, much progress has been made on the bilateral level. India is increasingly becoming central to Israel's policy, politically, commercially, in science and culture. Israel is appreciative of the fact that Jews in India were never persecuted.
January 29,2021