Education
Coffee Table Book on Sri Guru Teg Bahadur ji released by Punjab Vidhan Sabha Speaker at GNDU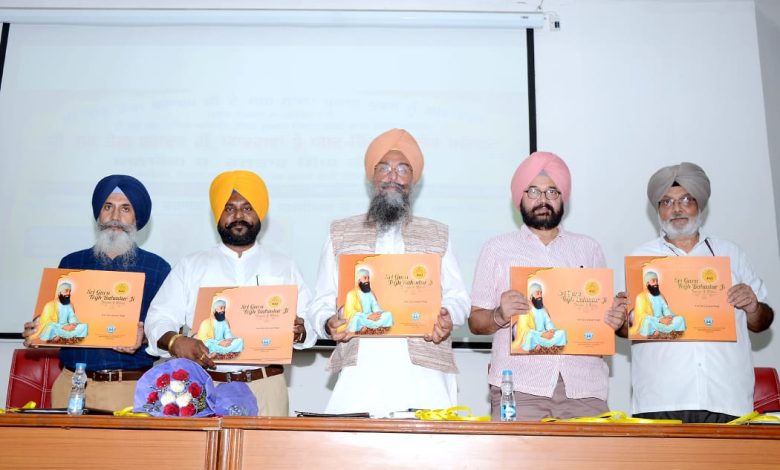 Coffee Table Book on Sri Guru Teg Bahadur ji released by Punjab Vidhan Sabha Speaker at GNDU
Kanwar Inder Singh/ royalpatiala.in
While talking about the release of coffee table book on Sri Guru Teg Bahadur Ji: Travels and Relics, dedicated to the 400th Prakash Purb of Sri Guru Tegh Bahadur Ji, S. Kultar Singh Sandhwan, Speaker, Punjab Legislative Assembly said that it is matter of pride for us that Guru Nanak Dev University is working on the footprints set by Sri Guru Nanak Dev ji to continuing the tradition of documentation of wisdom thoughts & important events of history.
He was here to participate in the special function to release this Coffee Table Book organized by Centre on Studies in Sri Guru Granth Sahib in the Sri Guru Granth Sahib Auditorium of the GNDU. The book was prepared by Prof. (Dr.) Amarjit Singh Director, Centre on Studies in Sri Guru Granth Sahib with the support of the Punjab Government. Besides, S. Jasbir Singh MLA, S. Satpal Singh Sokhi, Prof. S.S. Behl, Dean Academic Affairs; Prof. K.S. Kahlon Registrar, Prof. Hardip Singh, OSD to VC and a large number of scholars, faculty members, students from Shaheed Sikh Missionary College, Bhai Vir Singh Gurmat College Putlighar, Nishan-e-Sikhi Khadur Sahib and other departments of the university were also present. Prof. Amarjit Singh, Director of the Centre gave details about this Coffee Table Book in which many important historical events and other relics are presented for the first time in this book.
On this occasion, a book entitled 'Punjabi English Shabadkosh' of late S. Monmohan Singh was also released. It is pertinent to say that S. Manmohan Singh was a great scholar who done the complete English translation of Sri Guru Granth Sahib, is grandfather of Vice Chancellor Prof. Jaspal Singh Sandhu.
Sandhwan said that it is the prime duty of the government and institutions to document the history for future generations. He appreciated the efforts for preparing a coffee table book which includes travels of Sri Guru Teg Bahadur ji and his teachings. He hoped that the researched documents of this book will be useful for all.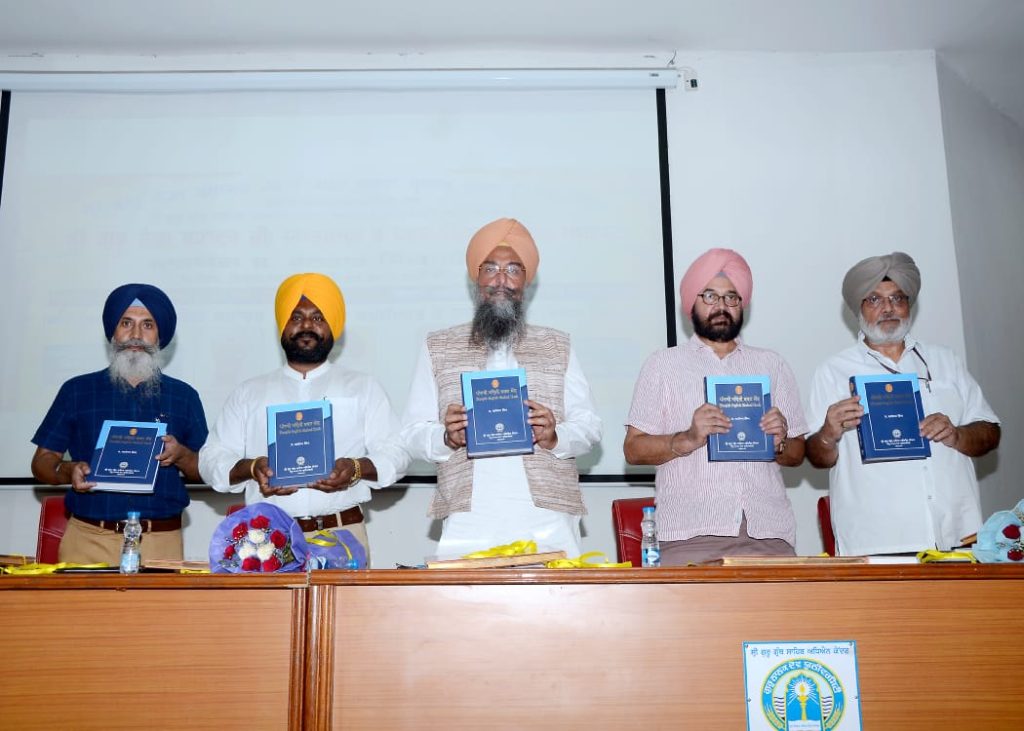 Vice Chancellor Prof. Jaspal Singh Sandhu, while delivering the inaugural speech gave details about the achievements of the University. He said that in near future the University is planning many innovative programmes for which more funds are required. In reciprocation, the Speaker announced a grant of rupees five lacs to the University and assured that there will be no lack of funds needed for the further development of the University and he will discuss this matter with the Chief Minister also.
Dr.Manmohan Singh, IPS, Special Director (IB) presented a brief lecture on Sri Guru Tegh Bahadur ji's life, personality and martyrdom. He divided his lecture into three parts covering uniqueness of martyrdom, philosophy of martyrdom and life of Sri Guru Teg Bahadur ji. He said that Sri Guru Teg Bahadur ji protected the thought of plurality of culture / society with freedom of religion.
Prof. Sandhu honoured the guests with Coffee Table Book, Shawl and other books on behalf of the University.
August 4,2022