Health
Columbia Asia Hospital launches Sleep Clinic; quality sleep is crucial for good health-Dr Azad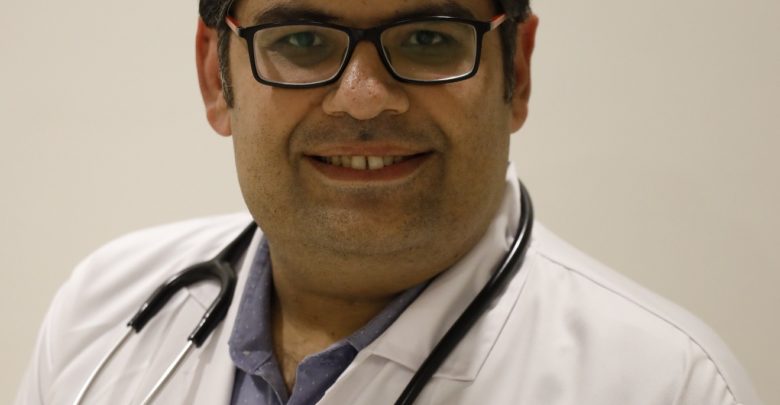 Columbia Asia Hospital launches Sleep Clinic; quality sleep is crucial for good health-Dr Azad
Gurjit Singh/ royalpatiala.in/ Patiala
Columbia Asia Hospital, Patiala, launched a Sleep Clinic to cater to the rising problems of sleep disorders among the population of Patiala. The clinic was launched in association with Breathewell Clinic Pvt Ltd, a venture of American Neurologists and Sleep Medicine Specialists, Dr Randip Singh, MD, and Dr Asim Roy, MD. On this occasion Gurkirat Singh, General Manager, Columbia Asia Hospital, Patiala and Dr Simica Tuli, Chief of Medical Services, Dr Bhaskar Azad, Medical Director, The Sleep Clinic – a unit of Breathewell Clinic Pvt Ltd, were also present.
Sleep is a naturally occurring and periodic state that involves both the mind and the body. It is important to restore the body's powers and is one of the three key pillars of good health, others being exercise and balanced diet. Research shows that not getting enough sleep increases the risk of high blood pressure, heart disease, obesity and diabetes, explained Dr Bhaskar Azad.
He also elaborated on the different stages of sleep, and how each organ of the body is impacted during sleep. For e.g.; in case of the lungs – breathing slows down and becomes more regular. In case of the muscles, growth hormone is released, which helps in repair and recovery. In the brain, toxins are cleared out, memories are processed and ability to concentrate is restored. In case of the heart, heart rate and blood pressure go down. Metabolism is regulated during sleep and digestion goes down.
''Along with the quality of sleep, the quantity of sleep is also very important. Infants & children need 10-16 hours of sleep, teenagers need 9-10 hours of sleep and adults need 7-9 hours of sleep'', said Dr Bhaskar.
Elaborating on Common Sleep Disorders, Dr Bhaskar said that the most common disorder is Snoring and sleep apnea, hypersomnia (excessive daytime sleepiness), Circadian Rhythm Disorder, Parasomnias, Insomnia and Restless Leg Syndrome. He said that out of these, the most common disorder is obstructive sleep apnea. It is a condition in which something blocks part or all of your upper airway while you sleep.
As per the latest estimate, close to a billion people globally suffer from this problem, and India has the fourth highest prevalence of this disorder in the world. It is easy to diagnose using a sleep test which can be done either in the comfort of one's home – or in a sleep lab at the clinic – based on the disease condition – he explained.
While mild sleep apnea can be treated with lifestyle changes, increasing physical activity, exercise, positional therapy, dental appliances and other techniques – moderate to severe sleep apnea usually requires using a device called CPAP – where one sleeps with a device and a mask which prevents the blocking of the upper airway and prevents the serious consequences linked to sleep apnea.
If you do not sleep well, you
Will feel more hungrier (midnight snacking), especially craving for sweet food increases
Use the washroom more often (kidneys don't get rest)
Have heart problems like blood pressure or heart failure (heart doesn't get rest)
Have lower immunity (Immunity can't recharge itself)
Get body aches (muscles don't rest, repair)
Get acidity at night (Stomach / Digestive system doesn't get rest)
Get negative thoughts, bad mood swings, memory problems, premature ageing signs and depression (Brain can't weed out the negative thoughts and improve memory)
March,6,2020