Punjab
Controversial former Congress MLA arrested by Punjab police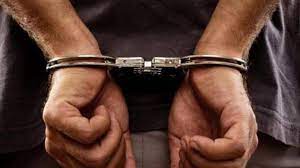 Controversial former Congress MLA arrested by Punjab police
Kanwar Inder Singh/ royalpatiala.in
Known for his outbursts against officials, Congress former MLA from Bhoa Joginder Pal is not new to controversies. In October last year, Joginder Pal created controversy when he thrashed a youth who had dared to ask the legislator what he had done for the people ever since he became an MLA. Today, he found indulged in illegal mining. Pathankot Police has arrested him for carrying out illegal mining.
Divulging the details, Senior Superintendent of Police (SSP) Pathankot Arun Saini said that acting on the reliable telephonic information Police team was sent to the site of a crusher near village Maira Kalan on June 8, 2022, where some people were found carrying out illegal mining using Poclain JCB.
He said that the Police teams have managed to recover the Poclain JCB and tractor-trolley from the spot, however, the driver identified as Sunil Kumar and the representative of the crusher Prakash managed to flee from the spot. The Poclain JCB was registered in the name of Krishna Washed Stone Crusher, Kidi Khurd village in Taragarh.
An FIR no.49  dated 08/06/2022 under section 21 (1) of the Mining and Minerals (Development and Regulation) Act was registered at Taragarh Police Station in Pathankot.
The SSP further revealed that during the investigations it was found that the former MLA Joginder Pal has 50% share in Krishna Washed Stone Crusher.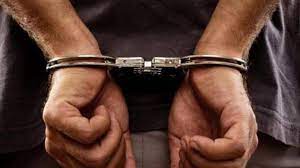 Meanwhile, acting on the zero tolerance policy of Aam Aadmi Party, the Chief Minister Bhagwant Mann had even sacked the Health Minister Vijay Singla from the State Cabinet on corruption charges and he is still behind the bars.
Controversial former Congress MLA arrested by Punjab police. Whereas, Punjab Congress president Amarinder Singh Raja Warring today condemned the arbitrary arrest of former party MLA from Bhoa, Joginder Pal saying it was a clear case of political vendetta.
Warring said, in a similar case, an FIR stands registered against an Aam Aadmi Party leader, but he has not been arrested. Moreover, Pal's name was added as an afterthought just to arrest him.
Warring said the AAP government in Punjab was frustrated over its failures and was staring at a devastating defeat in Sangrur parliamentary by-poll. Now, he added, in order to deflect public attention from its failures, it has resorted to targeting Congress leaders.
He said, none of these cases will stand the scrutiny of law in the courts. "You may try to harass us for a while by misusing police, but the ultimate justice is delivered by the courts and we have full faith in our judicial system", he said.
June 17,2022