Covid-19-Update
Covid-19 updates; cases, deaths graph on increasing mode in Punjab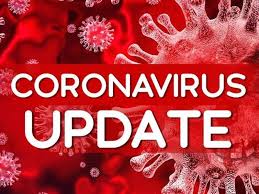 Covid-19 updates; cases, deaths graph on increasing mode in Punjab
Kanwar Inder Singh/ royalpatiala.in
As per health department official's 566 positive cases in Punjab, after the release of yesterday's media bulletin at 8:00 pm. Yesterday 566 cases were reported. With these 566 new cases the tally rose to 180382 cases, as per health bulletin released at around 8:00 pm today.
Covid-19 updates; cases, deaths graph on increasing mode in Punjab. Today 10 deaths are reported in Punjab and total deaths tally reaches at 5799.Yesterday 8 deaths were reported in Punjab.
Today 278 patients were discharged in Punjab, and the cured patients tally reaches at 170713. Total active cases in Punjab are 3870.
February 25,2021