Covid-19-Update
Covid-19 updates; March 22,2021 recorded as a disastrous day; highest ever deaths in Punjab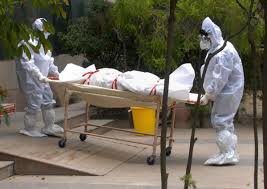 Covid-19 updates; March 22,2021 recorded as a disastrous day; highest ever deaths in Punjab
Kanwar Inder Singh/ royalpatiala.in
As per health department official's 2319 positive cases in Punjab, after the release of yesterday's media bulletin at 8:00 pm. Yesterday 2669 cases were reported. With these 2319 new cases the tally rose to 215409 cases, as per health bulletin released at around 8:00 pm today.
Covid-19 updates; March 22,2021 recorded as a disastrous day ; highest ever deaths in Punjab. Today 58 deaths, which are the highest in past few months, are reported in Punjab and total deaths tally reaches at 6382.
Today 1870 patients were discharged in Punjab, and the cured patients tally reaches at 190399. Total active cases in Punjab are 18628.
March 22,2021