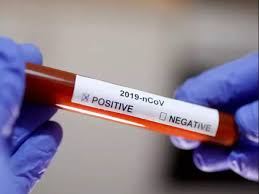 Covid ruckus post diwali in Patiala
Kanwar Inder Singh/ royalpatiala.in/ Chandigarh
As per civil surgeon Patiala, today, 59 new cases and 2 deaths were reported in Patiala district. Yesterday 20 cases and one death was reported in Patiala district. Today 66 cured patients were discharged from covid care centres, hospitals in Patiala district and now total cured patients touched  12803 mark. Positive cases in Patiala go up to 13649 with today's new cases and active cases goes to 442.
Covid ruckus post diwali in Patiala. Out of these 59 cases,43 reported from Patiala, 4 from Rajpura 2 from nabha , 2 from Samana,1 from Kauli block, 2 from Kalomajra block, 1 from Harpalpur block and 4 from Shutrana block of the district. Today 2 deaths were reported in Patiala. These include  19 positive cases  were found in contact tracing and 40 from flu and non-flu patients in the Containment Zone.
2 more deaths were reported in Patiala district, including 1 each from Patiala and Harpalpur block. A 66 years old lady from local Patiala and 92 years old Ghanour in Harpalpur block were reported.
In  Patiala  cases were reported from Ram Nagar, Gobind Nagar, Tegh Colony, Ajit Nagar, Ekta Vihar, B.Tank, Vikas Colony, Guru Nanak Nagar, Arash Nagar, Fred's Colony, Charan Bagh, New Officer Colony, Green View, Tower Colony, Punjabi Bagh, Anand Nagar , Vikas Nagar, New Mehr Singh Colony, Jand Gali, Urban Estate Phase I, Raghbir Marg, SST Nagar, Bachitar Nagar, Jail Road, Ghumman Nagar, Punjabi Bagh, Azad Nagar, in Rajpura from Rajpura Town, old Rajpura SBS Nagar and Shiva Enclave of Nabha, Nabha Colony of Samana, Sakti Vatika etc. and from villages. 
These positive cases are being shifted to Home Isolation / Isolation Facilities of Hospitals as per the guideline and samples are being taken after contact tracing.
November 17,2020