Education
CSE department of Punjabi University releases brochure on National Seminar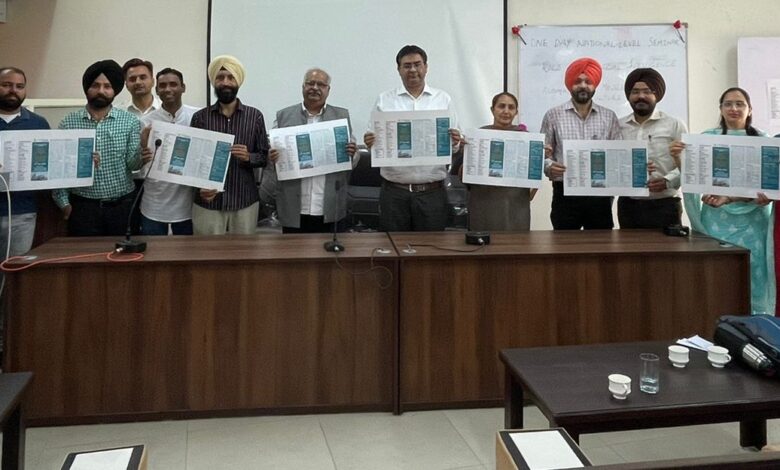 CSE department of Punjabi University releases brochure on National Seminar
Kanwar Inder Singh/ royalpatiala.in
Punjabi university Computer Science and Engineering department organised the brochure release for one day national seminar on " Role of Artificial Intelligence and Automation in Modern Age Agriculture"  to be held on 12th July, 2022.
The Chief guest for the event Dr. Varinder Kumar Kaushik , Registrar, Punjabi University Patiala addressed the audience.
Dr. Raman Maini, head of the department gave his views on how artificial intelligence plays a vital role in field of farming.
Dr. Varinder Kumar Kaushik shared his viewpoint on how the green revolution affected the productivity in Punjab and how these chemicals and pesticides have adversely affected the health.
Dr. Sikander Singh Cheema, convener of the seminar discussed the importance of this seminar in the field of agriculture. Navneet Kaur, Coordinator of the seminar welcomed the guests in the seminar and Dr. Lal Chand, coordinator of the seminar gave vote of thanks.
This seminar will give a platform to the students to introduce new artificial intelligence technologies in the field of agriculture so that the farmers can be helped in doing effective farming.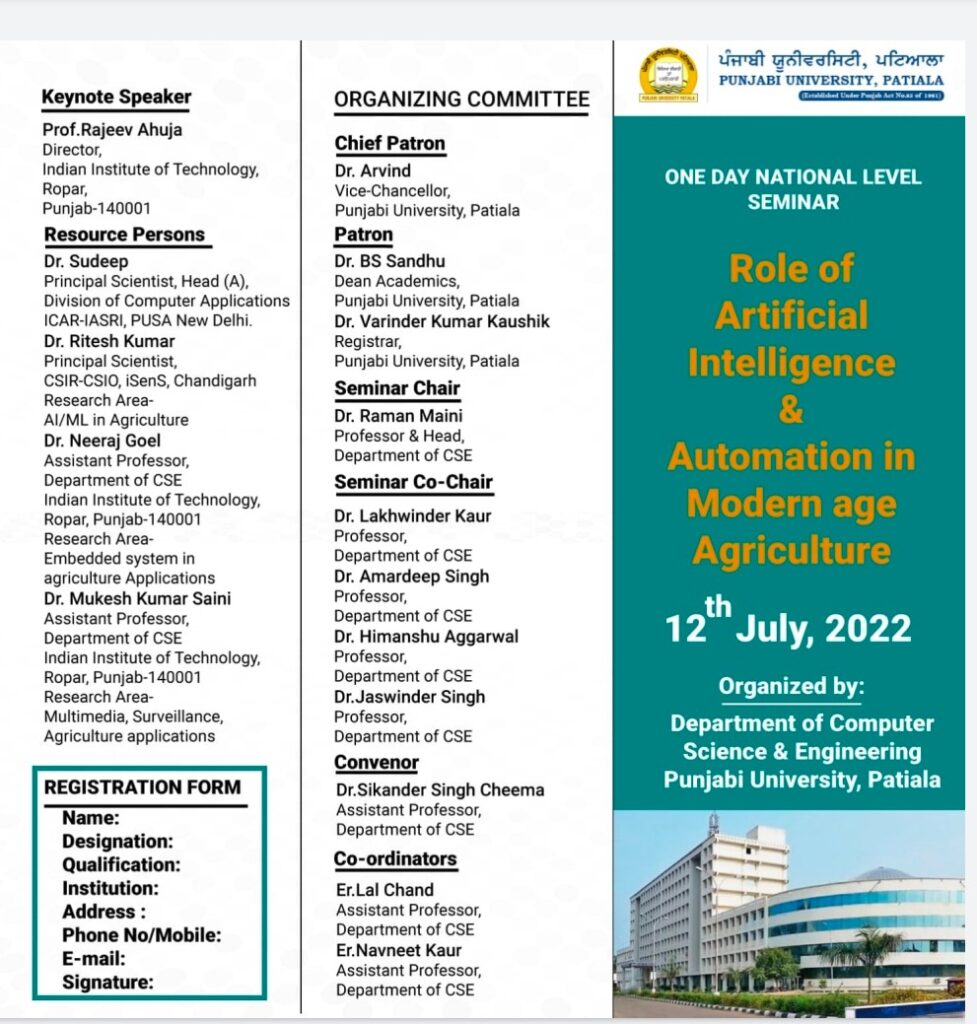 March 16,2022