Punjab
Debriefing of Abhinandan by RAW, MEA, Air Force, Intelligence Agencies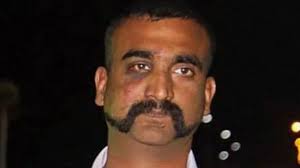 Debriefing of Abhinandan by RAW, MEA, Air Force, Intelligence Agencies
KS Diwan/ royalpatiala.in/ Chandigarh
Now as a standard procedure, a debriefing of Wing Commander Abhinandan by RAW, MEA, Air Force, and other Intelligence Agencies will be done. A detailed debriefing about what happened, how Pakistani Army treated him, Do they pressurized him, What exactly they questioned him, how they treat him, whether he shared any sensitive information with them, is proper medical aid be given to him, chronology of the event, etc etc when he will be medically, psychologically fit.
Earlier in a day Indian Defence Minister Nirmala Sitharaman Wing Commander Abhinandan Varthaman. She enquired about his health where he is undergoing medical tests at the Air Force Central Medical Establishment (AFCME), a compact and specialised medical evaluation centre for aircrew of all the three services. Sitharaman conveyed to him that the entire nation is proud of his courage and determination, officials said.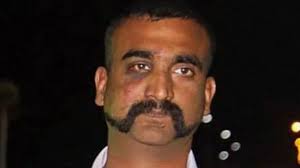 During the meeting Wing Commander Abhinandan Varthaman is understood to have explained to Defence Minister Sitharaman details about his nearly 60 hour stay in Pakistan.
Wing Commander Abhinandan Varthaman crossed over to India through the Attari-Wagah border at 9.10 p.m(IST) at the Wagah checkpost on the Pakistani side, accompanied by Pakistani rangers, the Indian air attache posted in the High Commission in Islamabad on Friday night and the Air Force authorities take him to the national capital by an IAF flight  immediately.
He will undergo debriefing Saturday which will include his physiological as well as a physical check-up in the presence of officials from the military and Intelligence agencies.