Punjab
Diwali gift to Improvement Trust allottees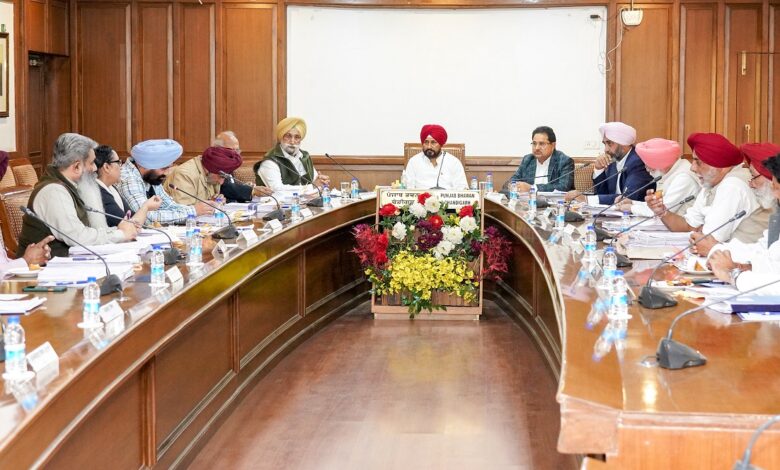 Diwali gift to Improvement Trust allottees
Kanwar Inder singh/ royalpatiala.in
In a major relief to the people across the state, the Punjab Cabinet on Sunday approved to reduce the amount of interest from 15% per annum (simple interest) to 7.5 per annum (simple interest) to be charged on the amount of enhancement recoverable from allottees of Improvement Trust.
This decision was taken during a Cabinet meeting chaired by Chief Minister Charanjit Singh Channi here at Punjab Bhawan this afternoon.
According to a spokesperson of the Chief Minister's Office, around 40,000 families under various schemes of Improvement Trusts would be benefitted by this decision. The step has been taken on the repeated requests received from various Improvement Trusts either to waive off or reduce the rate of interest to be charged on the enhancement amount to be recovered from the allottees.
EXTENDS VIDHAN SABHA SESSION FOR ANOTHER DAY ON NOVEMBER 11
Keeping in view multifarious legislative business/obligations, the Cabinet also decided to extend the 16th Special Session of 15th Punjab Vidhan Sabha by another day on November 11, 2021 (Thursday). Earlier, the session was only convened for one day i.e. November 8, 2021 (Monday). Resultantly, now the special session of the State Assembly would be convened for two days on November 8 and November 11.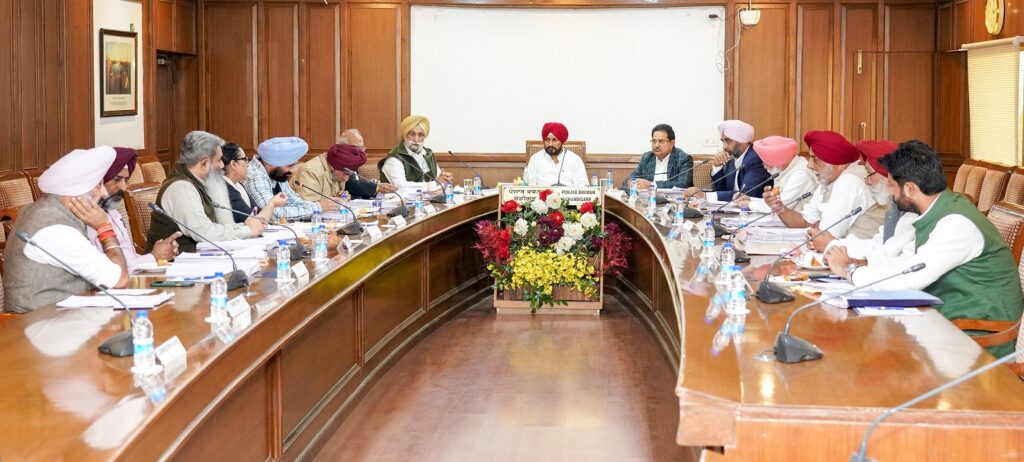 APPROVES PUNJAB TISSUE CULTURE BASED SEED POTATO RULES-2021
The Cabinet also gave its nod to 'The Punjab Tissue Culture Based Seed Potato Rules-2021' to develop Punjab as a standard potato seed centre, which would further help in achieving the target of agriculture diversification of the state government by increasing the potato acreage with production of 4 LMT of potato from 1 lakh hectare. With this decision, Punjab has become the first state in the country to have the facility of tissue culture based certification, which would further lead to develop Jalandhar-Kapurthala belt as the export hub of potato.
Meanwhile, the Cabinet also approved to introduce the 'Punjab Horticulture Nursery Bill-2021' in Vidhan Sabha Session by amending 'Punjab Fruit Nursery Act-1961'.
EX-POST FACTO APPROVAL FOR PAYMENT OF ENHANCED PENSION THROUGH CHEQUES 
The Cabinet also gave ex-post approval for payment of enhanced pension through cheques under Old Age Pension & other Financial Schemes for the month of July, 2021 as one time relaxation in the rules and thereafter disbursement would be done through Direct Benefit Transfer (DBT) as before. Pertinently, the Punjab Government has enhanced the amount of pension under Old Age and other Financial Assistance from Rs. 750 to Rs. 1500 per month with effect from July 1, 2021.
November 7,2021