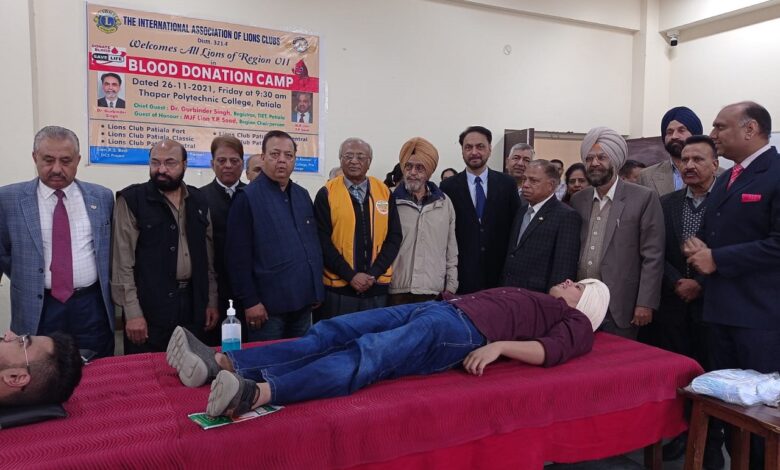 "Donating Money Is Great, But Donating Blood Is Even Better"-Blood donation camp at Thapar Institute
Kanwar Inder Singh/ royalpatiala.in
In order to achieve this holy cause, the N.S.S units of Thapar Polytechnic College, Patiala and Thapar Institute of Engineering & Technology, Patiala organized a blood donation camp inside the campus on 26.11.2021 with the help of the blood bank team of Govt. Rajindra Hospital, Patiala during which more than 100 volunteers donated their blood to fulfil their duty towards society.
Dr: Gurbinder Singh, Registrar TIET, Patiala marked his presence as Chief Guest along with Dr: S. S. Bhatia, Dr. Prem Pal Bansal and Lakhbir Singh. Faculty and students from TIET donated their blood with great enthusiasm. Dr.Gurbinder Singh addressed the volunteers and said that nothing is more worth than saving lives and you all are part of this.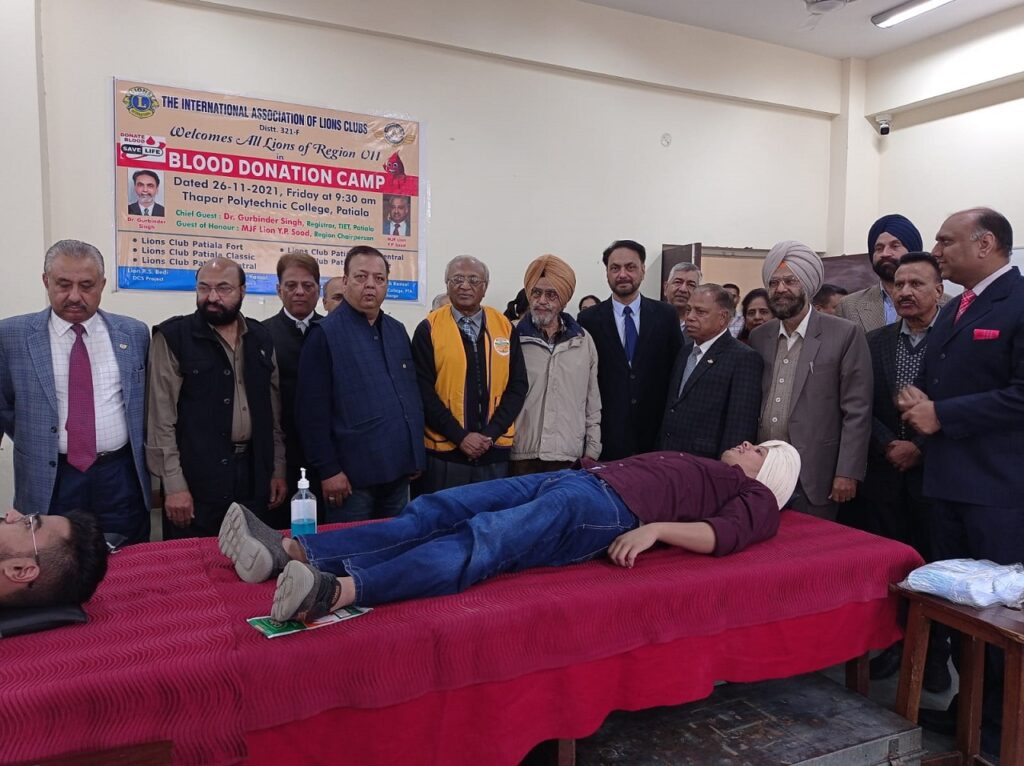 Region Chairperson, Lions Club Patiala, Lion Y.P.Sood was the guest of honour of the event. ZC Surinder Kansal along with other club members was also present on this occasion and many lions donated their blood also.
Dr. Ankush Kansal, Principal, Thapar Polytechnic College thanked all the guests and volunteers for their participation in this noble cause. Refreshment and certificates were also awarded to the donors. Dr. Kansal also thanked the event coordinator Vickramjeet Singh (LME) and all the college staff and students of TPC for their contribution towards this event.
November 26,2021