Punjab
From DGP to IGP 14 IPS officers transferred in Punjab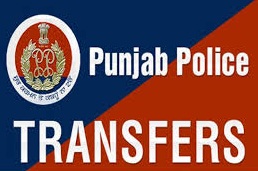 From DGP to IGP 14 IPS officers transferred in Punjab
Kanwar Inder Singh/ royalpatiala.in/ Chandigarh
Punjab govt has transferred 14 IPS officers of Punjab Police in Punjab.
Once again Punjab police has transferred sate intelligence chief ADGP Varinder Kumar and appointed RN Dhoke as DGP intelligence, Varinder Kumar to remain as ADGP intelligence. Varinder Kumar replaces BK Bhawra on January, 27, who was earlier state intelligence chief.
As per the orders issued by ADGP Administration:
Rohit Chaudhary is new DGP security, Punjab
Kuldeep Singh is new ADGP Technical services, Punjab
Varinder Kumar who was recently promoted has been appointed as ADGP intelligence.
Ishwar Singh has been promoted as DGP and appointed as DGP law and order.
SK Asthana is new ADGP/ IVC & human rights, Punjab
RN Dhoke is new DGP intelligence Punjab
B Chandra Sekhar is new ADGP-cum- Director BOI Punjab
Amaradeep Singh Rai is new ADGP, Policy and Rules Punjab
V Neeraja is ADGP Litigation & welfare Punjab
Kunwar Vijay partap singh is IGP special narcotics Cell, Intelligence, Punjab
G Nageshwar Rao is ADGP Information Technology & telecommunication (Technical Services) Punjab
Balkar Singh IGP, HRD & CP, Punjab
Kaustubh Sharma IGP Hqrs Punjab
Gurpreet Singh Bhullar has been promoted as IGP-cum-Commissioner Police Ludhiana
February, 12, 2020