Education
GNDU academic council meeting held; major decision taken; new courses to begin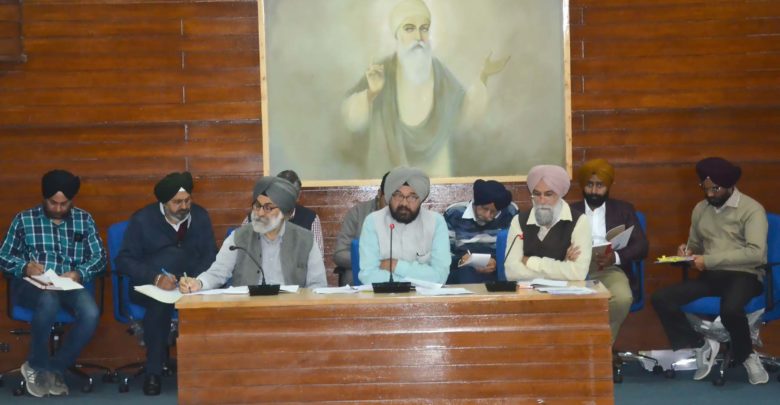 GNDU academic council meeting held; major decision taken; new courses to begin
Gurpreet kaur/ royalpatiala.in/ Amritsar
Guru Nanak Dev University will start two new departments namely Department of Computational Statistics and Data Analytics and Department of Performing Arts and new course Master in Social Work from next academic session. This decision has been taken in the meeting of Academic Council held today in the Senate Hall of the University.
Vice-Chancellor Prof Jaspal Singh Sandhu presided over the meeting. Registrar Prof. Karanjeet Singh Kahlon Presented the Agenda. Dean Academic Affairs Prof. S.S. Behl presented vote of thanks.  A large number of members of  Academic Council were present.
In the meeting it was decided that ID (Inter disciplinary) Courses will be replaced with the courses based on ability enhancement, skill enhancement and general elective subjects. However, the compulsory ID courses like Environmental Sciences, Drug Abuse and Human Rights shall continue to be taught in all the departments.
Approval to new courses in the colleges, discontinuation of few courses and changes in Syllabi was also been discussed in the meeting. Equivalency to various courses has also been approved in the academic council meeting.
GNDU academic council meeting held; major decision taken; new courses to begin. Vice-Chancellor also informed the members about the latest developments of the University in various fields. He said that Punjabi language will be compulsory for all courses and  Punjab History and Culture subject will be allowed only for outside Punjab resident students.
March,11,2020