Education
Governor appointed Punjabi university Don as member Juvenile Justice Board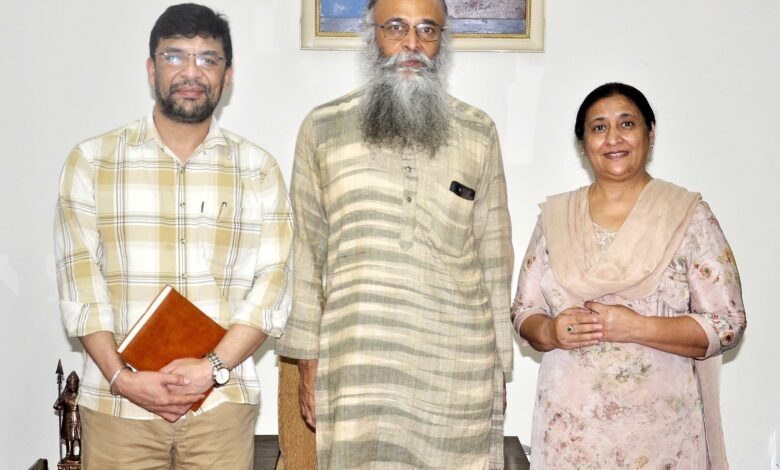 Governor appointed Punjabi university Don as member Juvenile Justice Board
Kanwar Inder Singh/ royalpatiala.in
Governor Punjab V.P. Singh Badnore had recently constituted a Bench of Juvenile Justice Boards in 20 districts of Punjab to deal with matters relating to children in conflict with law under the Juvenile Justice (Care and Protection of Children) Act, 2015. Dr. Gautam Sood from the Department  of  Sociology,  Punjabi University Patiala has been selected as Member Juvenile Justice Board from Patiala district. As per the notification issued by Punjab Government, Department of Social Security and Women  and  Child  Development (Social Security  Branch) the term of Members of  Juvenile Justice Board shall be for three years from the date of notification.
Giving this  information, Dr. Gautam Sood said that he feels honoured for getting selected for this responsibility. Prof. Arvind, Vice Chancellor, Punjabi University, Patiala while congratulating  Dr. Gautam said that this appointment comes as a great opportunity and responsibility and being a  Sociologist would help him in gaining deeper insight into the reasons that cause social deviance and crime among children.
Governor appointed Punjabi university Don as member Juvenile Justice Board. Dr. Happy Jeji, Director, Public Relations Department also congratulated Dr. Gautam  Sood for this responsibility. She said that Dr. Gautam Sood's academic strength will surely help him serve this cause successfully.
According to Dr. Sood, this is a challenging responsibility. He opined, "The aim of the justice dispensation mechanism is to curb social deviance besides the restitution and rehabilitation of the children in conflict with law. Owing to the prevailing COVID situation and the growing social unrest, there could be a rise in the possibility of children coming into conflict with law. In such circumstances, the role and importance of Juvenile Justice Boards assumes significance in dealing with and resolving the issues involving children in conflict with law." He said that his experience in university teaching and administration would help him immensely in fulfilling his responsibilities diligently.
August 21,2021