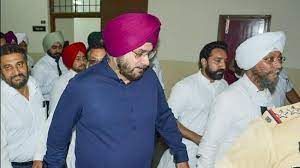 Has healthy Navjot Singh Sidhu turned sick after reaching jail?  Medical board to examine him
Kanwar Inder Singh/ royalpatiala.in
After Supreme Court orders cricketer turned politician turned murderer Navjot Singh Sidhu had surrendered before the court in Patiala on Thursday ,May 19,2022.
Before surrendering, he had forwarded an application to the apex court to grant him one week extension on medical ground as he is not felling well. But the apex court didn't take up his application on  May 19, 2022. Due to this, he had to surrender at Patiala court.
After his surrender, Navjot Singh Sidhu medical checkup was done. As per sources, he was found fit by the doctors and he was sent to Patiala central jail.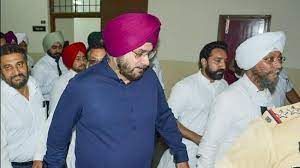 After reaching jail his lawyer again forwarded an application before the local court that he is not felling well. The court ordered his medical checkup and formed a medical board.
Today, on Monday, May 23, 2022 the jail authorities brought Navjot Singh Sidhu to Govt Rajindra Hospital, Patiala for his complete medical check-up. The medical board will submit the report to the local court, who ordered his medical check-up.
On reaching Govt Rajindra Hospital, former MLAs Hardial Kamboj, Rajinder Singh DCC president Narinder Lalli amongst other were present their to welcome Sidhu.
May 23,2022