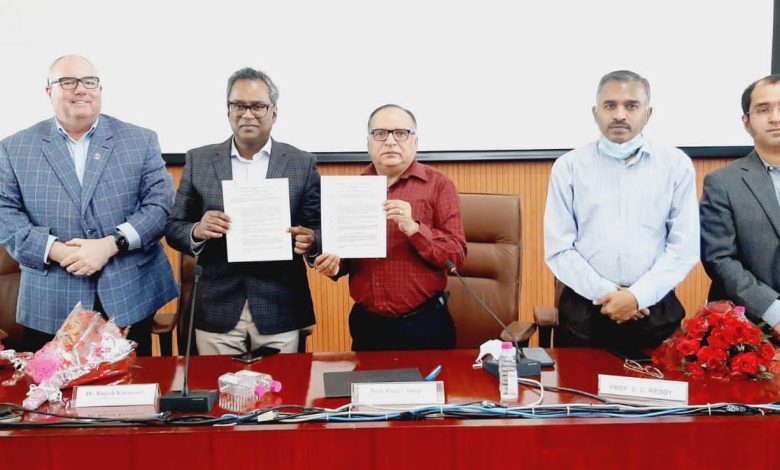 IIT Ropar inks pact with US Varsity
Bahadurjeet Singh /Rupnagar
Indian Institute of Technology (IIT)Ropar signed an memorandum of understanding (MoU) on Wednesday with South Dakota State University, USA. The collaboration enables both institutions to share resources and leverage research funding opportunities and maximize complex problem-solving with multidisciplinary teams at both institutions.
The MoU signing ceremony has the  presence of the delegation from South Dakota State University  Dr. Rajesh Kavasseri, Interim Dean and Associate Dean for Research, South Dakota State University,  Dr. Jon Stauff , Assistant Vice President for International Affairs and Dr. Saikat Basu, Assistant Professor, Department of Mechanical Engineering at South Dakota State University.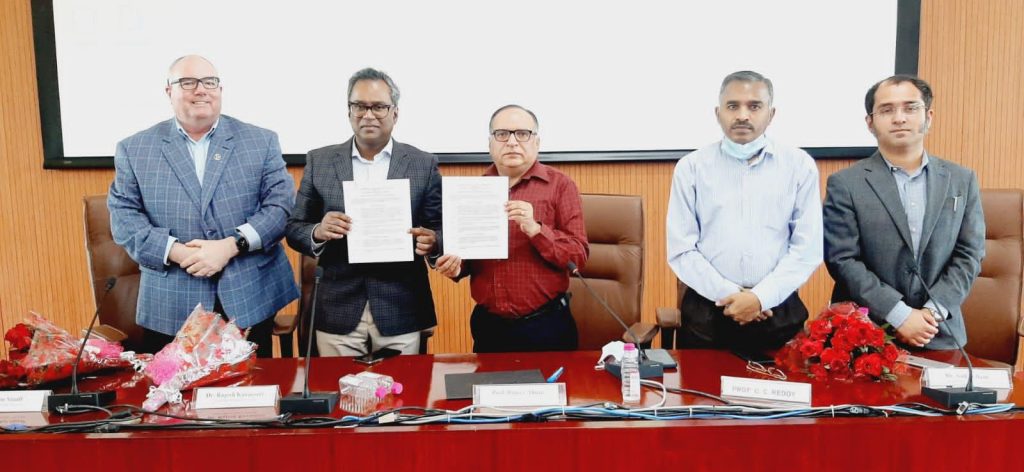 With regard to the representatives of the Indian Institute of Technology(IIT) Ropar, the programme had the presence of the Professor Rajeev Ahuja, Director, IIT Ropar, Prof. C.C.Reddy, Dean International Relations, IIT Ropar, Prof. Manoranjan Mishra, Dean Faculty Affairs and Administration, Prof. Navin Kumar, Dean Research, IIT Ropar and Lagvish Malhotra, Joint Registrar, International Relations, IIT Ropar.
The MOU signing ceremony is considered as the milestone for developing strong partnership in order to accomplish the future achievements in the areas like        exchanges and internships for students, faculty, and staff;introduction of new curricula,joint research projects,exchange of publications and training materials; and     development of joint academic programming.
Divulging more, Prof. Rajeev Ahuja, Director, IIT Ropar said, "The agreement is aligned with the internationalization objective of the Institute creating globally aware citizens through. This collaboration between IIT Ropar and South Dakota State University will benefit all of us. The multidisciplinary research can utilize various strengths and expertise to move us to the next level and to benefit society at large."
April 13,2022