Others
India's financial capital stalled due to major power cut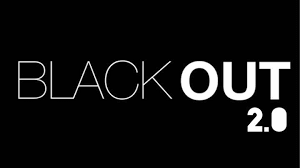 India's financial capital stalled due to major power cut
Kanwar Inder Singh/ royalpatiala.in/ Chandigarh
India's financial capital Mumbai is stalled due to a major power cut . A blackout of over 2 hours was reported in Mumbai on Monday with residents taking to Twitter to report power cut across the city, Navi Mumbai and Thane. Multiple tripping of lines and transformer (Kalwa-Padghe and Khargar ICTs) affected 360 MW supply in the city and suburbs. Brihanmumbai Electric Supply and Transport (BSET) Electricity declared on Twitter and said the electric supply is interrupted due to TATAs incoming electric supply failure. "Inconvenience is regretted," it added.
Please bear with us as we await Maharashtra grid for restoring our supply. We will keep you posted!

— TataPower (@TataPower) October 12, 2020
The electric supply is inttruptted due to TATAs incoming electric supply faiure. Inconveniences is regretted.
— BEST Electricity (@myBESTElectric) October 12, 2020
The Central Railways said that Mumbai suburban train services, operating only for essential workers at present, were affected due to grid failure.
Major Power supply cut in #Mumbai and suburban area, local train services disrupted. Multiple tripping of lines and transformer on Kalwa-Padghe and Khargar ICTs supplying power to Mumbai system affected  #PowerFailure
At 10.10 am there were simultaneous substation tripping in MSETCL's Kalwa, Kharghar causing a huge dip in frequency in the Mumbai transmission system which led to tripping of Mumbai power supply. Restoration work in is in progress to bring supply from the 3 Hydro units and

— TataPower (@TataPower) October 12, 2020
October 12,2020