Covid-19-Update
Irresponsible behavior, involvement of high profile persons brought more positive cases from Rajpura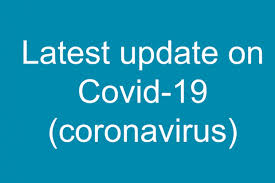 Irresponsible behavior, involvement of high profile persons brought more positive cases from Rajpura
Kanwar Inder Singh/royalpatiala.in/ Chandigarh
Rajpura, a gate way of Punjab on Delhi Amritsar national highway, is a well known industrial town. But due to irresponsible behavior of few of its local residents, involvement of high profile persons in shielding the wrong persons for their wrong doings has brought bad name for Rajpura in the country, during Covid 19 pandemic.
Today 6 cases found Covid 19 positive out of 58 samples taken from Rajpura in Patiala. district.The total number of cases from Rajpura goes to 36 and Patiala total tally goes to 55.
The reason for bringing bad name goes to a so called secret hookah party that two businessmen organised in defiance of curfew orders—in fact, all 18 people who tested positive on a single day on Wednesday were linked to the party.
Sources informed  that these so called high profile secret parties, gatherings were attended by businessmen, satta operators, local leaders, professionals  and are the main reason that cases are coming up in Rajpura from the last few days.
Sources further informed that that during the hookah party many suspected and at least two positive cases shared hookah with over 50-60 people in a span of around two weeks.
Yesterday evening Patiala district administration had declared Rajpura a Buffer Zone, due to the rise in Covid 19 Positive cases. Health department is already doing screening of local residents.Today 12 more samples were taken from Rajpura and their reports will come by tomorrow.
April,24,2020