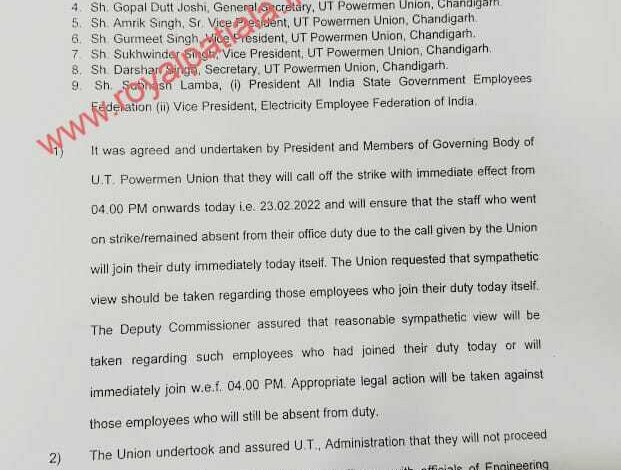 Major update on Power outage in Chandigarh
Kanwar Inder Singh/ royalpatiala.in
Today, a meeting was held under the chairmanship of DC Chandigarh with the members of the unions, employees association who were protesting against the privatisation of power department of Chandigarh.
After the meeting, it was decided but the unions, associations to postpone their agitation. Later the Electricity was restored in Chandigarh after an almost 36 hour blackout that paralyzed the Union Territory. The power department workers of the Union Territory ended their strike after which power was restored.
The Chandigarh administration had already imposed the Essential Service Maintenance Act, empowering it to force employees to return to work or face FIRs and even arrest.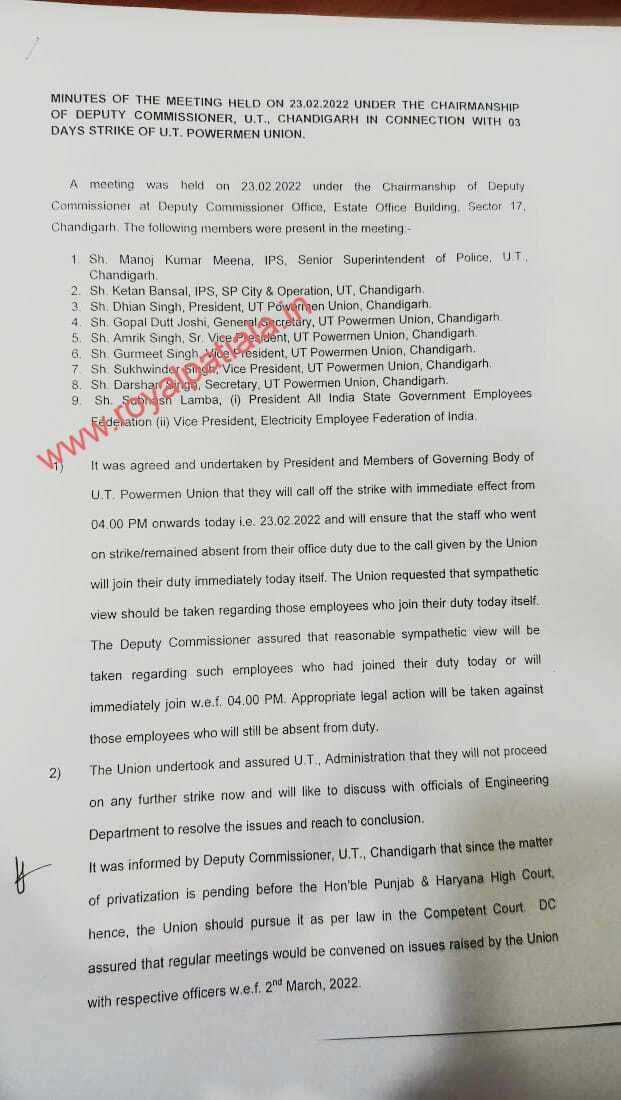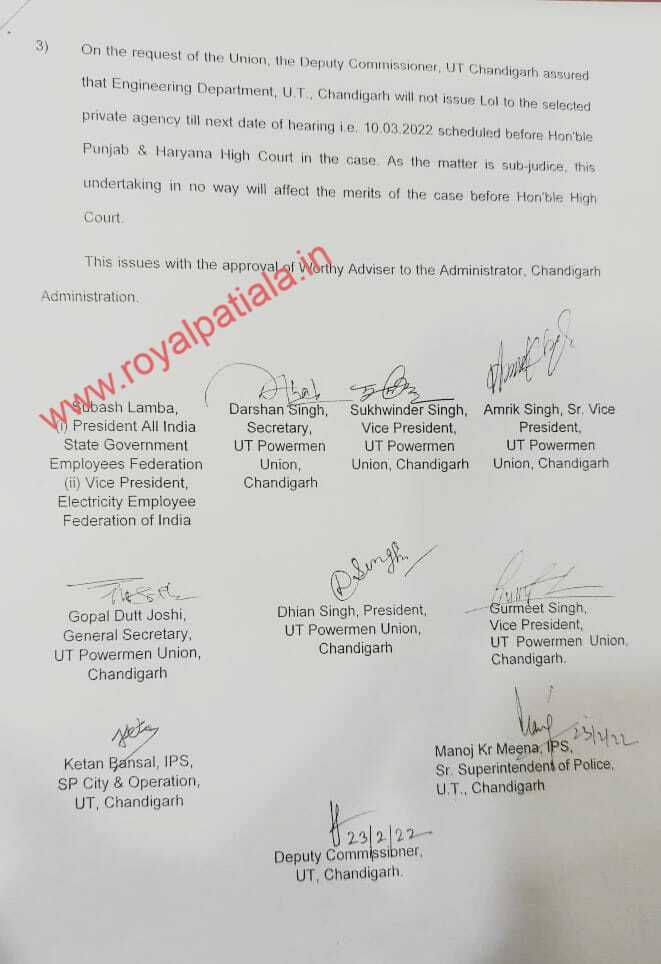 February 23,2022