Punjab
Malerkotla after one year- no official website of district police; administration website sans important information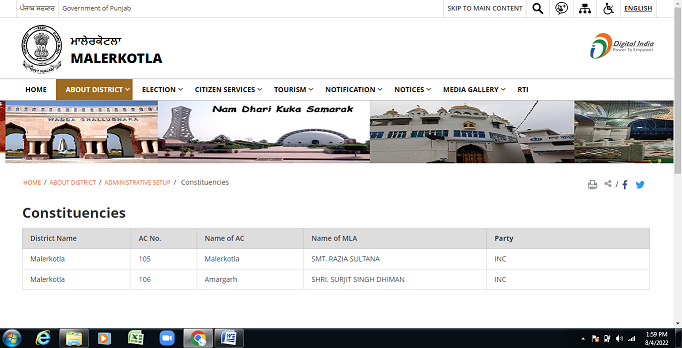 Malerkotla after one year- no official website of district police; administration website sans important information
Kanwar Inder Singh/ royalpatiala.in
On the auspicious occasion of Eid-ul-Fitr, last year on May 14, 2021, former Punjab Chief Minister Capt Amarinder Singh had announced the creation of a new district of Malerkotla, carving the state's only Muslim-majority town from Sangrur district.
On June 7,2021, former Punjab chief minister Captain Amarinder Singh had inaugurated Malerkotla as the state's 23rd district and laid the foundation stone of development projects worth ₹548 crore in the historic town during a virtual ceremony. In the newly formed district , as many as 192 villages, 62 patwari circles and six kanungo circles were included in the district.
After one year, Malerkotla is struggling to come on a right track. Since June 2021, two deputy commissioners namely Amrit Kaur Gill and Madhavi Katraia and three senior superintendents of police namely Kanwardeep Kaur, Ravjot Kaur, Alka Meena have been changed.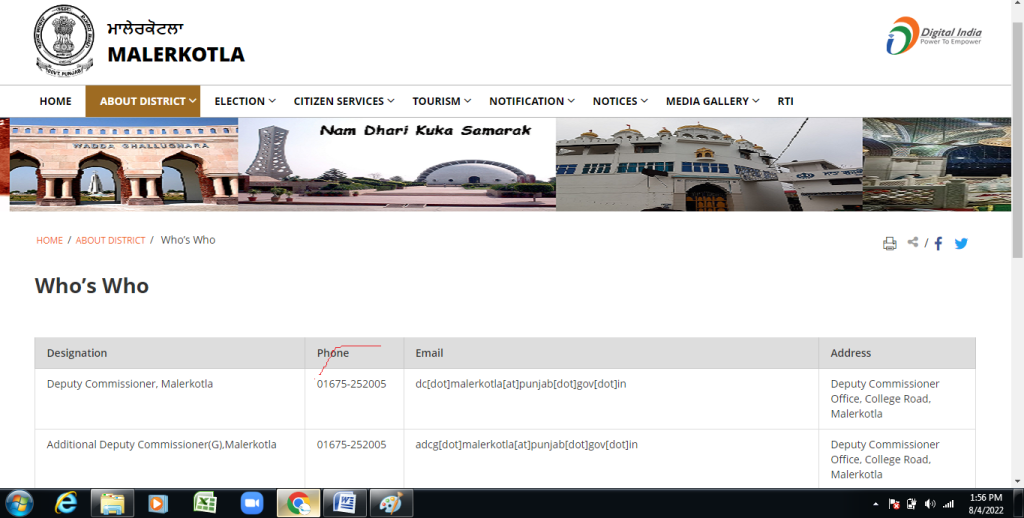 Presently Sanyam Aggarwal is the third deputy commissioner and Avneet Kaur Sidhu the fourth senior superintendent of police who are managing the district, after it was accorded the status of a district .
After more than one year have passed but the district police fails to make its own website. At present Malerkotla police don't have its official website, making it difficult for residence to get updated information. All district police , police commissionorates and police districts have their own website.
On the other hand the website of district administration also doesn't have required and updated information. As per district administration website, presently Razia Sultana is the MLA of Malerkotla and Surjit Singh Dhiman is the MLA of Amargarh. Whereas both the leaders have lost their elections and Mohammad Jamil Ur Rehman is the present MLA of Malerkotla and Jaswant Singh Gajjanmajra is the MLA of Amargarh.
Even, the telephone numbers of deputy commissioner's office, additional deputy commissioner's offices mentioned on the website do not exists in BSNL. Even important information heading does not have any information. No contact numbers, officer's name exists in any administrative columns.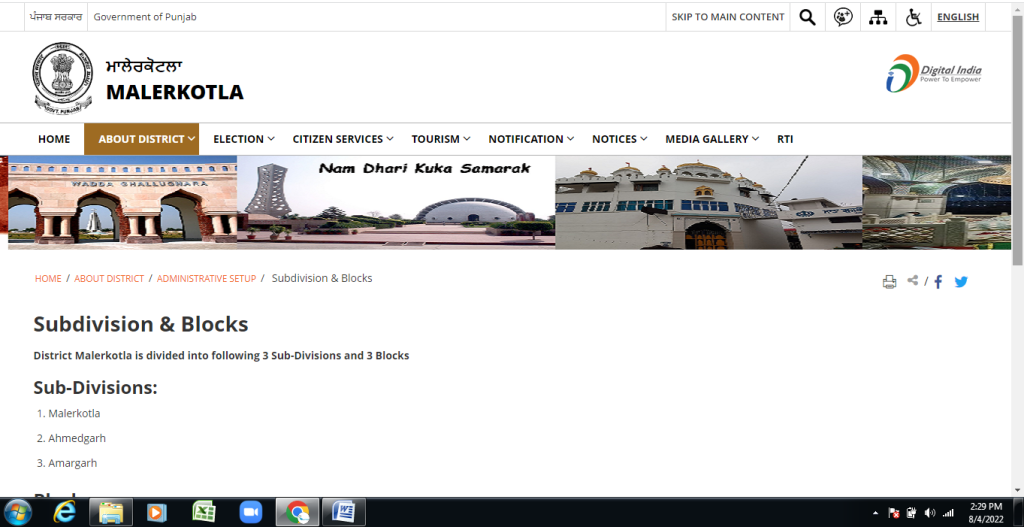 When contacted the deputy commissioner Sanyam Aggarwal about the discrepancies in the official website of district administration Malerkotla he said" Ok. I'll get it checked."
When contacted SSP Malerkotla, Avneet Kaur Sidhu, she said, "I don't know about this. I'll get it checked. My predecessors might tell you why the district police website has not been made in this period. As I have joined recently, so I remained occupied in other jobs and don't know about this issue. Moreover, we have our own page and it's doing well. "
Capt fulfilled its promise made to the residents of Malerkotla in 2017
August 4,2022