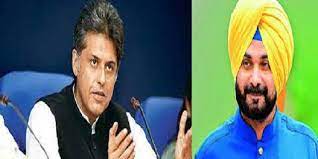 Manish Tewari meets Navjot Sidhu in Patiala jail
Bahadurjeet Singh/ Rupnagar
Ananadpur Sahib Member of Parliament Manish Tewari met Navjot Singh Sidhu in Patiala central jail on Friday.
It may be mentioned that Sidhu I had been undergoing imprisonment of one year in Patiala jail after in a road rage case.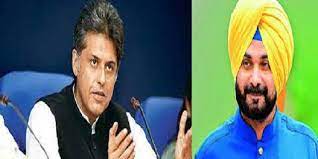 In a tweet Manish Tewari informed that he spent an hour with Sidhu in the jail.His(Sidhu's) father late Bhagwant Singh Sidhu and his(Tewari's ) father late VN Tewari were close friends.
Tewari further said that Navjot and he (Tewari) had served together in parliament.Reminiscent about old times.Good to see he(Tewari) is taking the tribulation in his strides.
June 24,2022