Education
MRSPTU signs MoU with CUP to raise the standard of higher education in Malwa region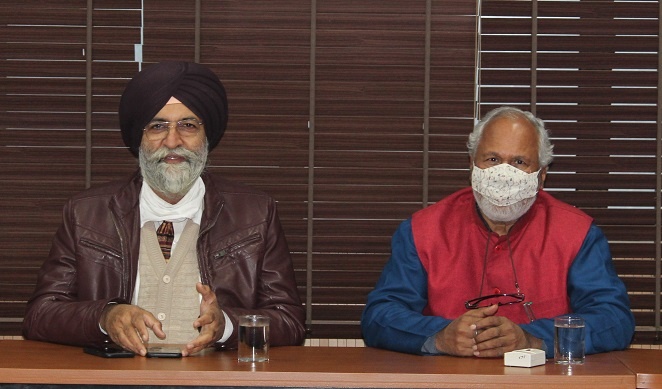 MRSPTU signs MoU with CUP to raise the standard of higher education in Malwa region
Kanwar Inder Singh/ royalpatiala.in
Adding another feather in its cap, Maharaja Ranjit Singh Punjab Technical University (MRSPTU), Bathinda has signed a memorandum of understanding (MoU) with the Central University of Punjab (CUPB), Bathinda in research, innovation, education and consultancy for making collective efforts to raise the standard of higher education in the Malwa region.
The MoU was signed by Dr. Gurinder Pal Singh Brar, registrar MRSPTU, and  Kanwal Pal Singh, Registrar, CUPB in the august presence of Prof. Buta Singh Sidhu (Vice Chancellor, MRSPTU) and Prof. Raghavendra P. Tiwari (Vice-Chancellor, CUPB).
The purpose of this MoU is to support each other's endeavours in delivery of academic programmes and research activities through various steps.
Prof. Buta Singh Sidhu said this exercise would facilitate both the universities to move jointly on academic, innovation and research, teaching and training as well as consultancy fronts in the field of Humanities & Management, Basic and Applied Sciences, Mathematics, Languages, Computer Application, Social Sciences & Engineering.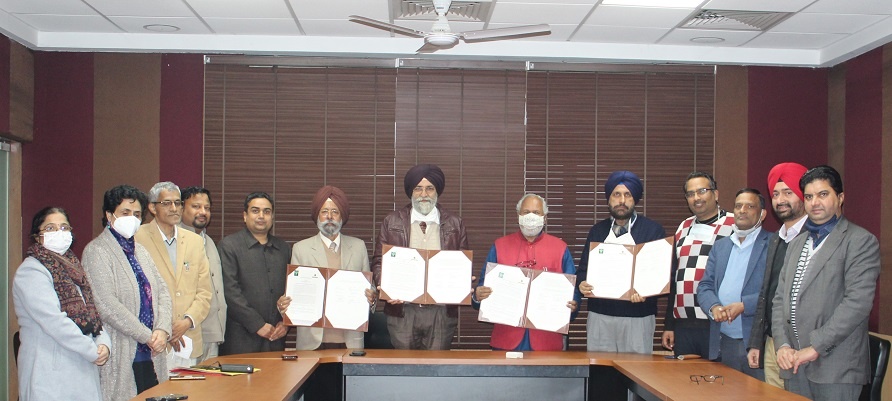 Prof. Sidhu said, "Signing of MoU will certainly provide an opportunity to the teachers, research scholars and students of both the universities to learn through exchange of ideas and resources."
Prof. Raghavendra P. Tiwari, Vice-Chancellor, CUPB, highlighting the distinguishing features of the document, shared that both institutions intended to exchange scientific and technical information, undertake collaborative research activities in nationally and internationally funded projects, offering of joint courses and so on. He further shared that the MoU would also serve the Rashtriya Avishkaar Abhiyaan of the Ministry of Human Resource Development (MHRD) through inspiring and motivating the young minds, teachers and students for research and innovations.
MRSPTU signs MoU with CUP to raise the standard of higher education in Malwa region. It was stated that during the five year period of MoU, the universities would do their best to contribute in building intellectual capital through research, innovation and scholastic ideas.
On the occasion MRSPTU, Dean Academic Affairs, Dr. Kawaljit Singh Sandhu, Dean, Research and Development, Dr. Ashish Baldi, Dean Consultancy and Industry Linkages, Dr. Manjit Bansal and Director, Public Relations,  Harjinder Sidhu (All from MRSPTU) were also present. While from the Central University of Punjab, Dean Student Welfare, Prof. Vinod Kumar Garg, Dean Incharge Academics, Prof. Ramakrishna Wusirika, Dean Research, Prof. Anjana Munshi, HOD, Dept. of Microbiology, Prof. Monisha Dhiman and Executive Engineer, Er. Saurabh Gupta also attended the ceremony.
February 2,2022