Punjab
Patiala health department administer deworming tablets to students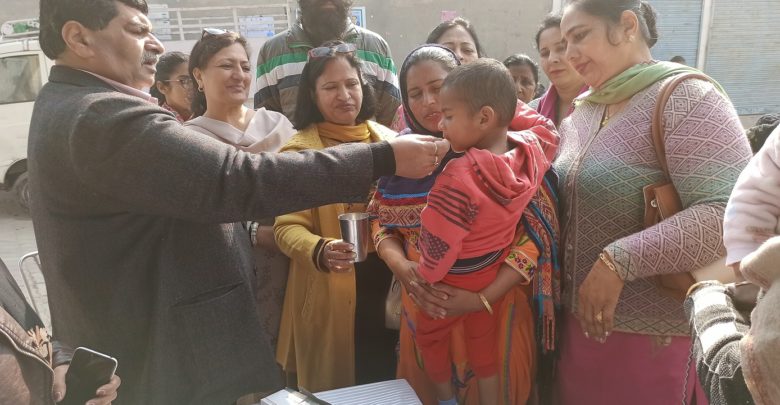 Patiala health department administer deworming tablets to students
Gurjit Singh/ royalpatiala.in/ Patiala
Patiala Distt. Health department organized National Deworming day covering all schools, coaching centres, colleges and anganwadi centers Civil Surgeon Dr. Harish Malhotra started the campaign by himself administrating tablet Albendazole to students Govt.Multipurpose senior secondary school and at an anganwadi centre.
He said that worm infestation is common cause for anemia in children which leads to low health and poor performance in sports and studies. He said apart from anemia ,irritability, weakness, loss of appetite, stunted growth, pain abdomen are other common symptoms. He said that this mass coverage with albendazole is simplest and effective methodology to cater this problem and children age 1 to 19 years have been covered in this campaign encompassing all schools, colleges, coaching centres and anganwadi centres.
Patiala health department administer deworming tablets to students.He told that estimated target to cover this population of 1 to 19 years was 5 lac 70 thousand in Patiala dist.Out of which 4,50,621 have been covered today and rest of children will be covered on mop up day on 17 feb.  Doctors also describe the students preventive measure such as washing hand before meal, avoiding open defecation, walking bare foot, avoiding soil eating by small kids etc.
February, 10, 2020