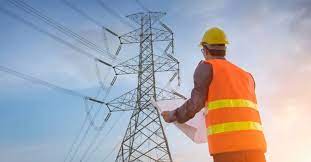 Power engineers, employees from Kashmir to Kanyakumari to protest against EA Bill 2022: AIPEF
Kanwar Inder Singh/ royalpatiala.in
Lakhs of electricity employees and engineers from Kashmir to Kanyakumari and from Kutchh to Kamrup today joined hands to observe a protest demonstration  against the Electricity Amendment Bill 2022, a move to privatise the power distribution in the country, All  India Power Engineers Federation (AIPEF) spokesperson V K Gupta said in the statement.
Power minister R K Singh today introduced the Bill, The opposition parties strongly  opposed the introduction of the bill in Parliament  The bill has been referred to  standing committee.
Punjab Chief Minister in his tweet termed the Electricity amendment bill 2022 as yet another attack..We oppose the presentation of the bill in Parliament .States are not a puppet in hands of the center will fight from the road to Parliament.
Power engineers, employees from Kashmir to Kanyakumari to protest against EA Bill 2022: AIPEF. Power sector employees and  engineers exercised their democratic right by boycotting their official duties  and holding gate meetings in all the states and UTs, including Jammu and Kashmir, Haryana, Uttar Pradesh,
Maharashtra, Gujarat, Assam, Telangana, Tamil Nadu, Andhra Pradesh, Kerala, West Bengal, Karnataka, Chhattisgarh, Ladakh, among others.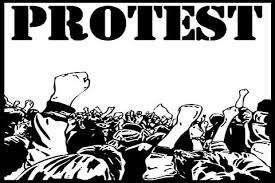 V K Gupta said that the quest for profit and greater commercial orientation than government-owned power distribution companies seem to be the only aim of the central government.The Bill's provisions on abolishing
cross-subsidies will hit farmers and consumers adversely.
A farmer running a 7.5 HP pump for six hours will have to pay a hefty bill of Rs 10,000 per month during harvesting time. Household consumers will also see their power bills rise, he added.
The electricity is in the Concurrent List of the Constitution, which means the Center and states have equal rights to frame laws.
Privatisation of the  power sector will reduce the vacancies in the government sector and pave way for the exploitation of the employees and the consumers will be exploited by way of higher tariff V K Gupta said that the  central government wanted to give an opportunity to private companies to earn profit by using the network of public sector electricity distribution companies in the name of competition. The consumer wants a cheap and
reliable power supply and not the competition.
August 8,2022