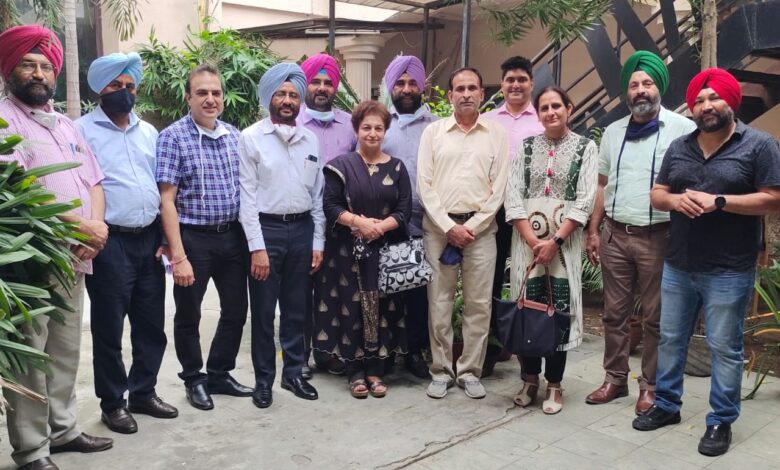 PSMDTA pending demands-still waiting for your response "CM Sir"
Kanwar Inder Singh/ royalpatiala.in
The Government Medical and Dental colleges faculty in the state has made a strong appeal to the Chief Minister Punjab Capt Amritsar Singh to accept all their long pending and current genuine demands within one week in the coming cabinet meeting of the Council of Ministers next week as this is the right time to set the house in the right direction in state medical education department by addressing the grievances of the faculty which has already proved its responsibility to the state sincerely working day and night during the Covid pandemic and the doctors risking their personal and family life in the best interest of the people of Punjab.
In a joint press release, state President Dr DS Bhullar, state General Secretary Dr Jaspreet Singh and state coordinator Dr Darshanjit Singh Walia of Punjab State Medical and Dental Teachers Association (PSMDTA) have said that the long pending demands of the medical and dental doctors include:
– Time bound promotion or re-designation of the faculty at all levels.
– Enhancement in age of superannuation of faculty to 65 years at par with all medical dental colleges in the country in accordance with National Medical Commission rules.
– Appointments of faculty under direct quota only at the entry level as assistant professor.
– Rectification in the pay of the faculty appointed after July 2020 by special compensation under the equal work equal pay formula.
– Amendment in the Punjab Medical Education rules with rectification in the article indexing.
– Recognition of the seniority and better teaching experience of the already in service faculty with priority in their promotions.
– Compensatory academic allowance to the faculty working in super specialist cadre and departments.
– An urgent attention is required in notifying the order of the chief minister for converting the summer and winter vacation period into equal number of earned leave for the faculty in lieu of the duties performed during the Covid pandemic.
This notification is also pending due to lackluster attitude of the state bureaucracy.
PSMDTA pending demands-still waiting for your response "CM Sir". It is pertinent to mention that chief minister Capt Amrinder Singh virtually reviewing the functioning of the medical education department in the backdrop of the Covid crisis, has already approved the amendments in the rules for
re- designating the department faculty members in a time bound manner to bring them at par with their peers on this account and the Minister of Medical Education and Research Punjab OP Soni has already agreed in principle for enhancement in the age of retirement to 65 years for medical and dental teachers and the faculty is strongly hoping for a positive outcome soon, said the association leaders.
August 20,2021