Punjab
PSPCL meets record power demand on Monday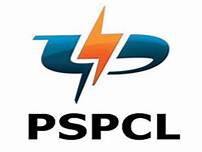 PSPCL meets record power demand on Monday
Bahadurjeet Singh /Rupnagar
Punjab State Power Corporation Ltd. (PSPCL)  met the maximum power demand of 14070 MW in the state without any power cuts in the state on Monday..
At the time when maximum power demand was met, the state's scheduled drawl was 8304 MW and the actual  supply from the northern grid was 8537 MW and it was overdrawing 233 MW. The power supply from sources within the state was 5528 MW. State thermal units were supplying 1339 MW while IPPs were supplying 2791 MW.
Meanwhile,  NRLDC has cautioned the PSPCL that it has been availing the limit while keeping reduced generation at Rupnagar and Lehra Mohabbat thermal plants. This leads to an imbalance in the transmission system and overloading of certain pockets. NRLDC has approved Punjab's ATC/TTC limit of 8200/8700 MW respectively with the condition that the state's own generation at 220KV level will operate at full capacity.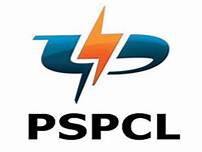 The power demand in the state has been rising for the last four days and has been hovering over 13000 MW during day time. PSPCL supplied a record 3102 lakh units on  Sunday with a  maximum demand of 13267 MW..
Last year, the power demand in Punjab touched 14,142 MW on June 30 , while the state supplied a maximum of 12,842 MW leaving a gap of about 1,330 MW between demand and supply. Last year  the maximum demand in the state touched over  15,500 MW while the PSPCL was able to supply only around 13,000 MW.
On Monday,12 out of 15 thermal units are operating today. All the four units of Ropar thermal,and three available units at Lehra Mohabbat  are generating power. In private sector.
Both units at Rajpura thermal, two out of three at Talwandi Sabo, and 1 GVK unit are operating. Talwandi Sabo unit has been shut down today early morning due to a boiler problem.
Rupnagar and Lehra Mohabbat plants have 19  and 16 days of coal stock. Rajpura has 21  days, Talwandi Sabo 5 days and GVK has 3 days of coal stock.
June 27,2022