Punjab
PUNCOFED gets new Chairman; joined in presence of Deputy CM Randhawa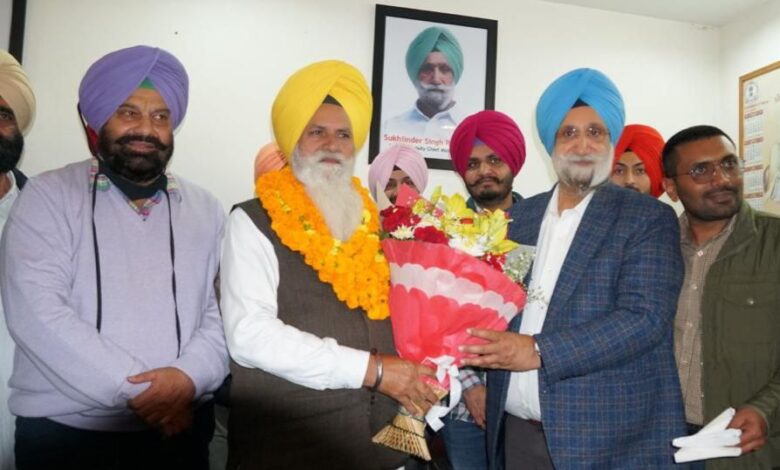 PUNCOFED gets new Chairman; joined in presence of Deputy CM Randhawa
Kanwar Inder Singh/ royalpatiala.in
Avtar Singh today joined as Chairman of Puncofed in the presence of Deputy Chief Minister Sukhjinder Singh Randhawa and Urban Development and Housing Minister Sukhbinder Singh Sarkaria, MLAs Barindarmeet Singh Pahra and Davinder Singh Ghubaya.
Congratulating the Newly appointed Chairman Avtar Singh, the Deputy Chief Minister Randhawa expressed hope that the institution guided by the visionary leadership of the present incumbent would take the pro people initiatives of the Cooperation Department especially those aimed at the welfare of the farmers to  down to the ground level.
The newly appointed Chairman thanked the Chief Minister Charanjit Singh Channi, Deputy Chief Minister Sukhjinder Singh Randhawa and the Congress High Command and assured them to discharge his responsibilities with dedication.
About Puncofed
The Punjab State Cooperative Development Federation Ltd., (Puncofed) is one of the oldest organization which was organized in 1919 at Lahore in the name of "The Punjab Cooperative Union". Punjab was deprived of this organization with all of its assets in 1947. However, the Punjab Cooperative Union was registered afresh on 30.4.1952 with headquarters at Jalandhar. The National Cooperative Union of India, New Delhi entrusted this organization with the work of implementation of Member Education Scheme in Punjab in the year 1956. The Headquarter of this organization was shifted from Jalandhar to Chandigarh in April, 1965.
Main objectives are to promote and develop the Cooperative Movement in the State by imparting Cooperative Education and Training to Members, Prospective Members, Managing Committee Members, Salesmen, Secretaries/Managers of Primary Cooperative and to guide and assist the people in their efforts to build up and expand the Cooperative Sector and to serve as an exponent of Cooperative opinion.
Puncofed is dedicated for imparting Cooperative Education & Training to members, Managing Committee Members, Salesman, Secretary/Managers of Primary Societies and Publicity of the Cooperative Department.
December 10,2021