Punjab
Punjab CMO invites agitating General category welfare federation for talks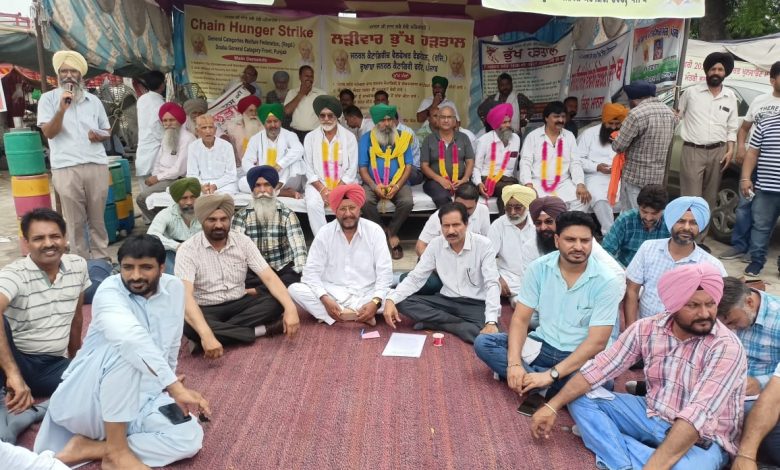 Punjab CMO invites agitating General category welfare federation for talks
Kanwar Inder Singh/ royalpatiala.in
Today, the general category welfare federation has started a "fast unto death" in front of Punjab chief minister Bhagwant Singh Mann's Sangrur residence.
Understating the gravity of the situation  , deputy commissioner, Sangrur office has fixed an appointment of agitating general category welfare federation volunteers with the deputy principal secretary with the chief minister of Punjab Navraj Singh, PCS to look into their demands. The meeting is fixed for August 22,2022 to be held at chief minister Punjab residence, Chandigarh, at 11:00 am
An invitation for the meeting with the deputy principal secretary with the chief minister of Punjab Navraj Singh, PCS has been sent to the state president of general category welfare federation Jaswant Singh Dhaliwal.
Punjab CMO invites agitating General category welfare federation for talks. When contacted Jaswant Singh Dhaliwal, state president of general welfare category federation, he said "the main demand of the general category welfare federation is to appoint a chairperson of the Punjab State General Category Commission established for the welfare of the general category by the former chief minister of Punjab Charanjit Singh Channi . This commission is aimed towards safeguarding the interests of the unreserved classes besides effective implementation of various welfare schemes for the benefit of poor belonging to unreserved classes."
Dhaliwal further added that apart from this, the other demand of the general category welfare federation is the issuance of circular issued by the personnel department regarding seniority and the closure of the roster after completion of the quota issued by the welfare department. The federation also wants to not to extend the benefit of reservation to the people who have become prosper and crossed the poverty limit and making the basis of reservation economic. The federation also demands that the reserved constituencies should be rotated so that people from the general category can also contest from these constituencies which have been reserved for a long time. It is also demanded that the discrimination against the general category should be removed and everyone should be treated equally to waive off the electricity bill of 600 units."
These employees had requested the state government to constitute a General Category Commission in Punjab on the pattern of Gujarat, which the former CM Channi had accepted. The state already has an SC commission.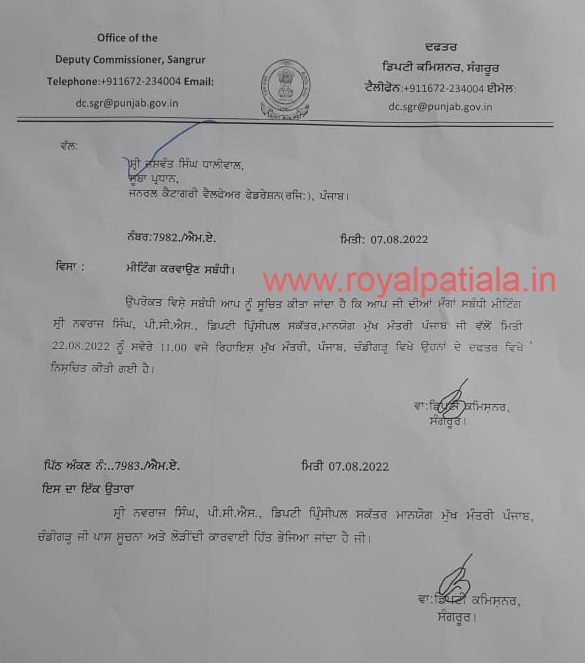 August 7,2022