Punjab
Punjab police's special guest to enjoy their hospitality for some more time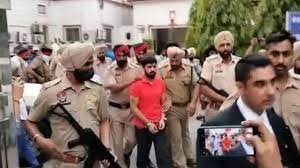 Punjab police's special guest to enjoy their hospitality for some more time
Kanwar Inder Singh/ royalpatiala.in
Punjab Police's special guest "Lawrance Bishnoi' is going to enjoy the hospitality of state police for another six  days, as the Mansa court has granted  six days police remand upto June 27,2022
After the completion of seven day police remand, the police authorities presented him before the Mansa court and demanded ten days police remand. After listening to both the parties, the court granted  six days of police remand to Punjab police.
Earlier, the police have brought the renowned gangster Lawrance Bishnoi under its full proof security to Mansa. Before presenting him before the judge, a medical examination was conducted at local civil hospital. After the medical examination, Lawrance Bishnoi was taken to judicial complex Mansa and presented him before the court.
Now, the police will again question him about the unanswered questions of the murder of Sidhu Moosewala.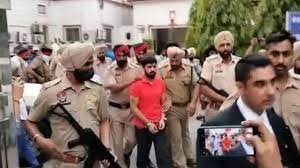 Following the strenuous efforts made by Chief Minister Bhagwant Mann to put Sidhu Moosewala's killers behind the bars, the Punjab Police on June 14,2022 got the transit remand of gangster Lawrence Bishnoi from the Patiala House Court in Delhi.
On the directions of the Chief Minister, the Advocate General Punjab himself appeared in Patiala House Court in Delhi on June 14,2022 and strongly demanded remand. An application was moved by the SIT investigating the Sidhu Moosewala case to seek the permission of the court to arrest Lawrence Bishnoi against whom the local Mansa court had already issued arrest warrants.
On June 14,2022, after hearing the contentions of both the parties the Patiala house Court had granted permission to arrest the accused and also gave a transit remand of the accused. He shall be produced in the court of CJM Mansa and shall be taken on police remand for further interrogation and investigation of the case to unravel the conspiracy and the exact motive.
June 21,2022