Punjab
Punjab Power minister seeks PSEBEA help to strengthen state's power sector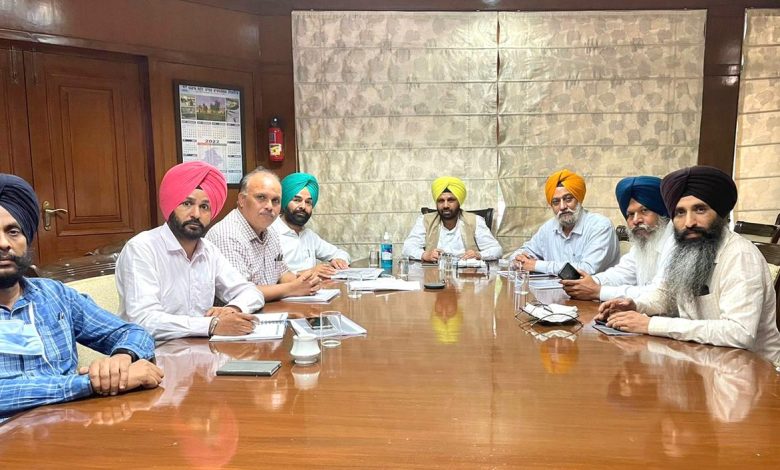 Punjab Power minister seeks PSEBEA help to strengthen state's power sector
Kanwar Inder Singh/ royalpatiala.in
Assuring them of proactive resolution of all their demands, Power Minister Harbhajan Singh ETO on Wednesday urged PSEB Engineers Association (PSEBEA)to devise a blueprint to further augment crucial state power sector.
Chairing a meeting, the Power Minister also asked the Association members who called on him here this afternoon to come up with suggestions to improve the financial position of sector and ensuring reliability of power for the state.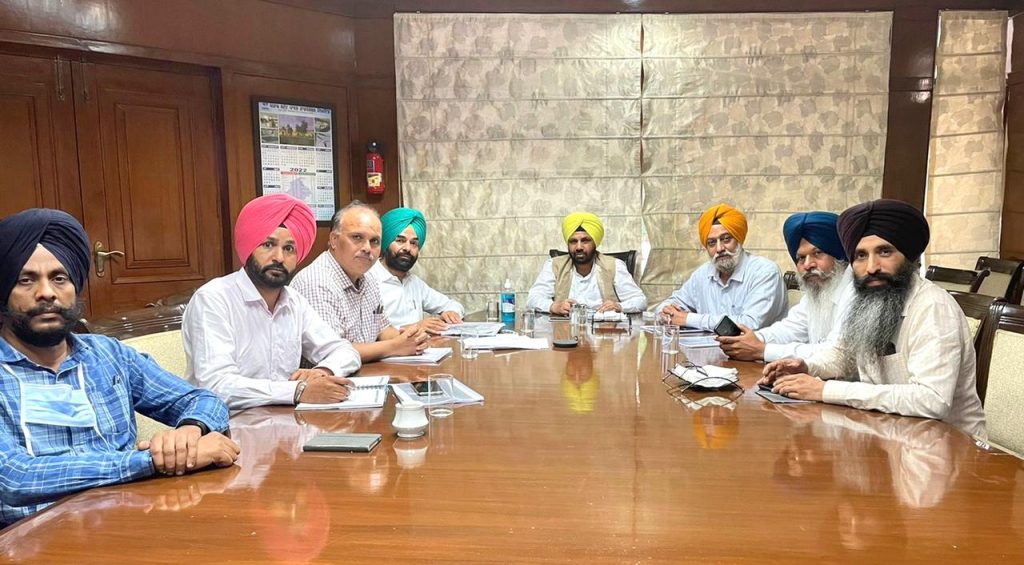 Punjab Power minister seeks PSEBEA help to strengthen state's power sector . The delegation was led by President Er Jasvir Singh Dhiman.
Underlining the significant potential to save on costs and finances for the state by adopting aggressive measures, Power Minister outlined controlling power theft, and managing Load Curve for immediate focus.
During the meeting, he also disclosed that coal mine at Pachwara will be made operation very soon.
The Association expressed their gratitude to the Minister for his time and earnestness towards needs of power sector.
May 11,2022