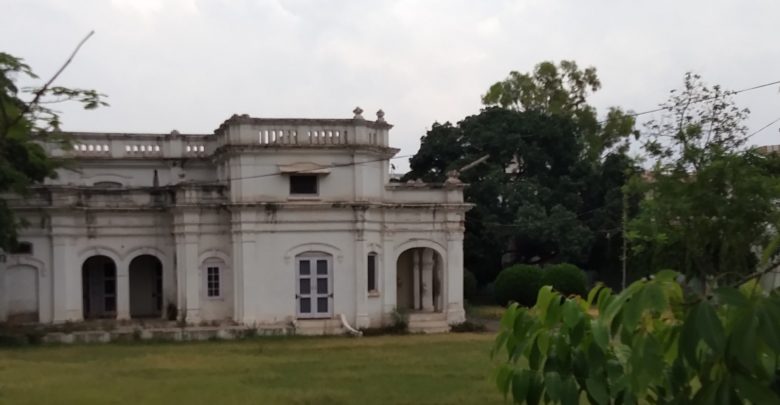 Punjab's first Open University campus site finalised; expected to start from this session
Kanwar Inder Singh/ royalpatiala.in/ Chandigarh
Patiala district administration has finalized a temporary campus site to start "Jagat Guru Nanak Dev Punjab State Open University", announced by Punjab government on October 24, 2019, during the 550th celebration of Guru Nanak on the Dev Ji.
The administration has zeroed in on the official residence of Principal Govt Mohindra College Patiala. The university will start its functioning from the C Type bungalow, allotted to the Principal of Govt Mohindra College, in its vicinity, having ample space to start the Open University.
As per the sources "the bungalow remained vacant as the incumbent Principal and her predecessor Principals never uses the official accommodation allotted to them. They prefer their personnel accommodations." He further informed that " the open university will operate from this campus, till the government finalises the main campus site and build a full fledged campus at that site".
"PWD has already taken over the possession and the renovation work is going to soon "said Dr Simrat Kaur, Principal Govt Mohindra College, Patiala
Earlier, the decision to establish the Open University at Patiala in remembrance of Guru Nanak Dev was taken at a special meeting conducted in Gurdaspur district, in connection with the preparation of 550th year celebrations of Guru Nanak Dev ji. The meeting was chaired by Chief Minister Capt Amarinder Singh.
The aim to establish Jagat Guru Nanak Dev Punjab State Open University is to provide a platform at a global level, where students can pursue their higher studies from all around the world.
The primary motto behind the establishment of the University is to access an educational platform to students with no or restricted reach to institutions of regular higher learning.
This university will focus to provide equal opportunities to every section of the population, including employees, women, homemakers, adults and NRIs.
May,31,2020