Education
PUTA lifts dharna after Punjabi university notifies their demands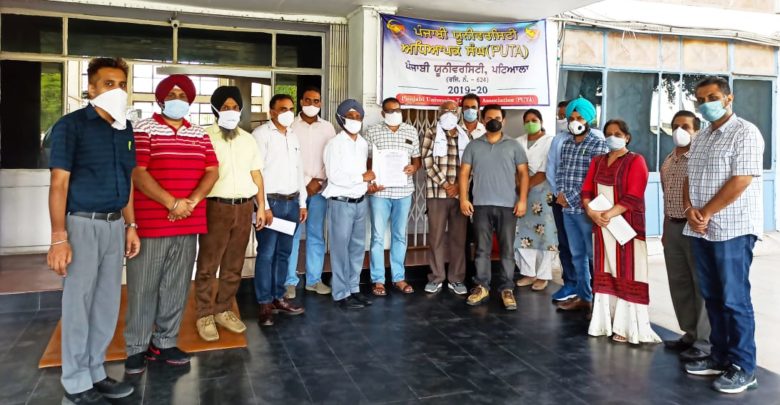 PUTA lifts dharna after Punjabi university notifies their demands
Kanwar Inder Singh/ royalpatiala.in/ Chandigarh
PUTA lifts dharna after Punjabi university notifies their demands
The Punjabi University Teachers' Association (PUTA) has finally lifted their protest after the varsity authorities agreed to fulfil their long-pending demands, in Patiala on Monday and notified it.
PUTA secretary Gurnam Singh Virk said that the university authorities have notified one of their major demand ,the pending arrears of dearness allowance (DA), worth Rs.5.6 crore, will be deposited in the bank accounts of its teachers / employees by November 30,2020, while the remaining amount of the  Rs. 1.50 crore dearness allowance (DA),  will be cleared by August,2020.
PUTA president Jaswider Singh Brar said that the university authorities has assured that they will transfer the salary of June by July,17,2020 and from next month they will release the salary amount in the first week of every month.
The varisty authorities have also agreed to look into the matter of promotion of ad-hoc teaching faculty
Brar further said that "most of our demands have been fulfilled after a series of meetings with the university functionaries. "
The teachers have been seeking timely payment of salaries, release of DA (dearness allowance) arrears of 2013, transfer of money from NPS (National Pension System) accounts to GPF (general provident fund) ones, revised salary and arrears to promoted staff, revival of annual increment to ad-hoc teachers, counting of ad-hoc service, etc.
July,6,2020