Punjab
PWD cancels NOC given to Patiala MC's husband; orders to remove structure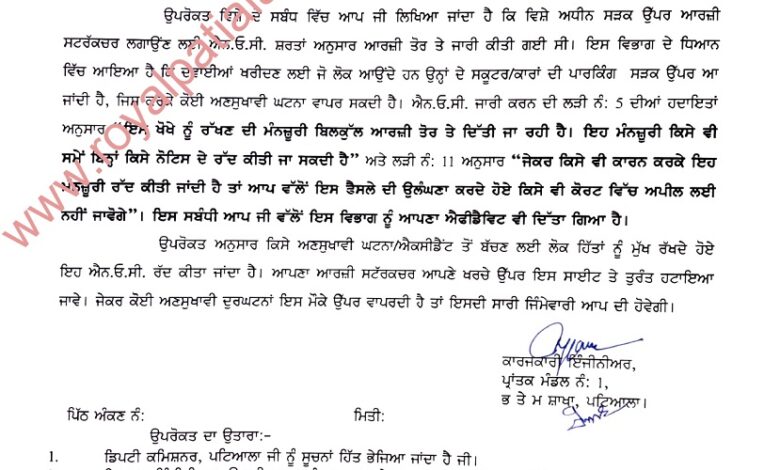 PWD cancels NOC given to Patiala MC's husband; orders to remove structure
Kanwar Inder Singh/ royalpatiala.in
Executive engineer of PWD, provincial division Patiala has issued a notice to Rajesh Gupta husband of Aarti Gupta, who is a municipal councilor from Jaourian Bhathi area , to vacate their structure raised on Rajindra Hospital to Badungar road, immediately.
In a letter dated March 7,2022, executive engineer has cancelled the permission given to Rajesh Gupta to remove the structure raised on the main road, opposite Government Rajindra Hospital.
As per information, Rajesh Gupta has raised a temporary structure under "Pardhan Mantri Jan Aushadi Kendra". The Public Works Department (PWD) had given permission for setting up a temporary structure on a footpath for a Jan Aushadhi Centre outside the Health Skill Development Centre opposite Government Rajindra Hospital here.Now, the department has cancelled the no objection certificate (NOC) given to him on August 13, 2019.
The letter also mentioned that "he can't go to the court to get any relief, as he had already given an affidavit at the time of allotment, that he won't go to court for any discrepancy.
When contacted Rajesh Gupta, he said " I have not received any letter, notice, intimation about the cancellation of the NOC from the PWD department. Around 50 lacs stock is kept in the shop. How can I remove the structure at such a short notice?"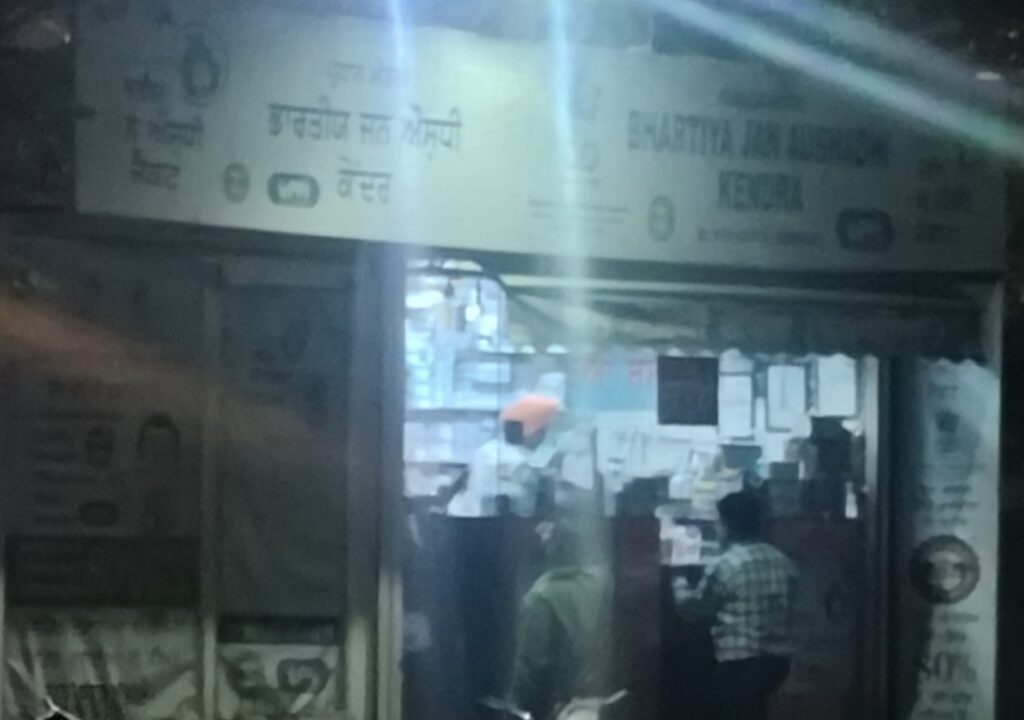 During just concluded assembly elections, congress municipal councilor Aarti Gupta and her husband Rajesh Gupta had join Aam Admi party (AAP)
In 2019, Rajesh Gupta came into limelight when he raised temporary structure, overnight, after her wife won the MC election from Jaourian Bhatian. They remained close to member parliament Preneet Kaur. Due to reservation of ward, Aarti Gupta contested the MC election and won on congress ticket.
PWD cancels NOC given to turncoat Patiala Congress MC; orders to vacate structure. As per sources, Rajesh Gupta got license to sell medicine under Jan Aushadhi scheme but all types of branded, non branded medicines were sold from his counter. The word Jan Aushadhi is used for just an eye wash.
Sohan Lal Garg, who was the Executive Engineer, PWD,at the time of allotment had said, "Our office has given an NOC for setting up a temporary structure on the sidewalk. The site has been allotted at a monthly payment of about Rs 6,500.
March 9,2022