Punjab
Revenue department officers ignore Punjab govt orders; fresh instructions given to DCs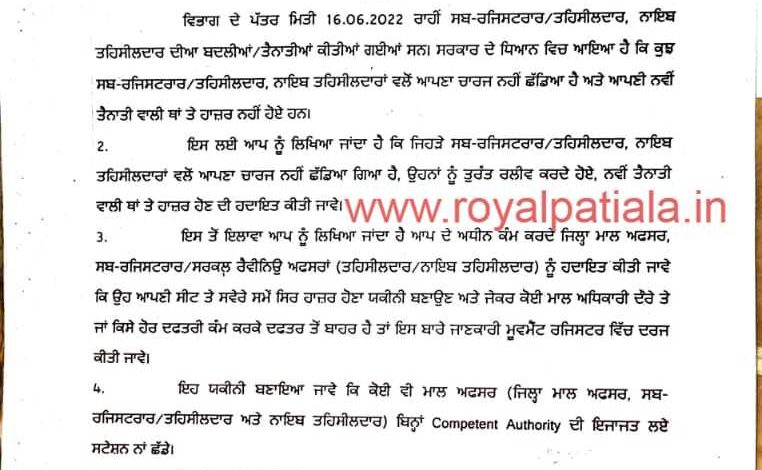 Revenue department officers ignore Punjab govt orders; fresh instructions given to DCs
Kanwar Inder Singh/ royalpatiala.in
Recently, Punjab government had issue a transfer orders of district revenue officers (DROs), tehsildars, naib-tehsildars, sub-registrars.
But, till date some of the officers fail to join their new place of postings.
Now, the Punjab government has issue an order to all the deputy commissioners of the state to ensure that those officers failed to relinquish their charge, must be relieved immediately.
The deputy commissioners were also ordered to ensure that these officers must reach their offices, in time.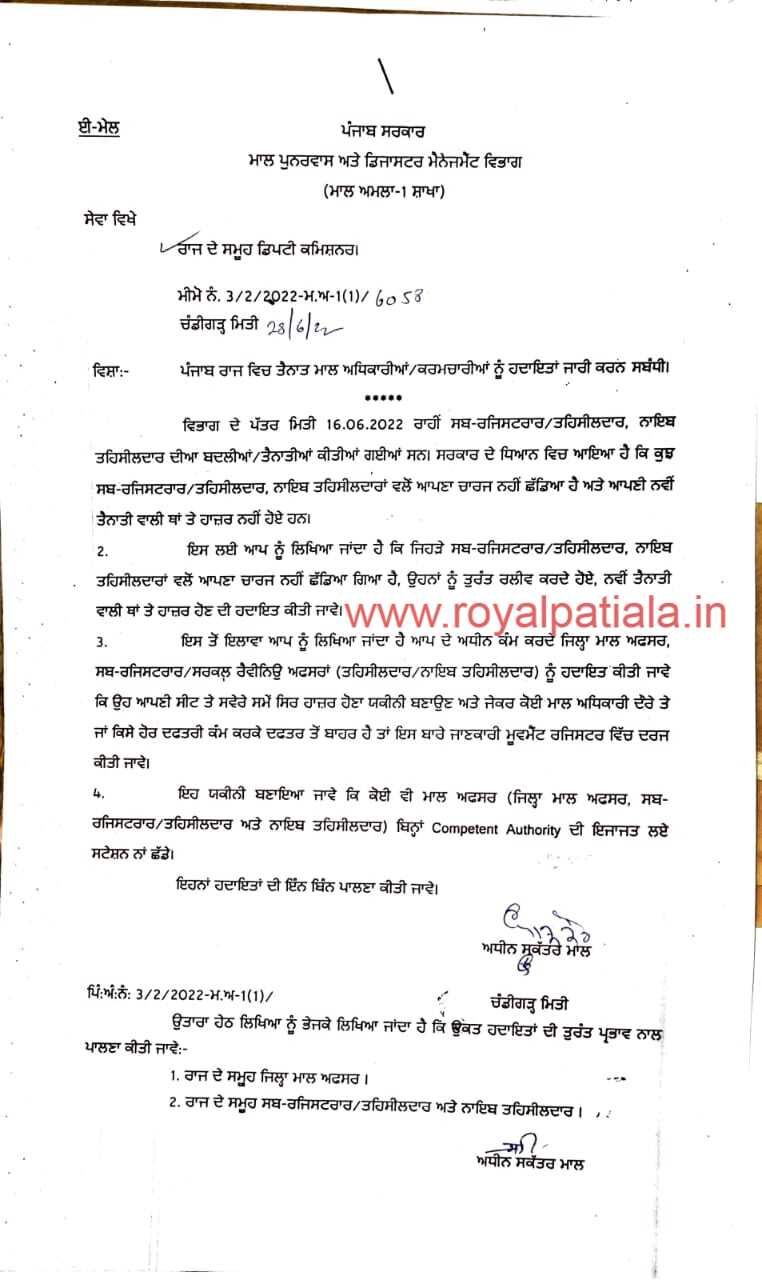 Punjab revenue department transfers-Tehsilar, Naib Tehsildar transferred
June 28,2022