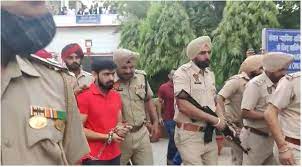 "Special guest" of Punjab police reaches Mansa; further taken to Kharar
Kanwar Inder Singh/ royalpatiala.in
Special guest of Punjab police Lawrance Bishnoi has reached Punjab, after the state police got one day transit remand from Patiala house court, New Delhi.
Amid tight security, he was brought to the Mansa district – where Moose Wala was shot dead on May 29 – on Wednesday morning at around 4 am.The Punjab police presented Lawrance Bishnoi before the CJM Mansa court in a Sidhu Moosewala murder case and got seven day police remand of him.
As per available information,immediately after receiving the police remand, Punjab police brought Lawrance Bishnoi to CIA staff, Kharar for further investigation.
As per sources, Punjab police choose CIA staff Kharara as it is near to Punjab police intelligence headquarter, Mohali and its headquarter at Chandigarh.
As per the information, Lawrence Bishonoi, who has been nominated as accused and conspirator in Moosewala's murder case, was in the custody of Delhi Police for past 14 days. The Delhi Police had brought Lawrence Bishonoi on production warrants from Tihar Jail and on completion of his police remand on Tuesday, Special Cell Delhi has produced Bishnoi in the Patiala House Courts in Delhi.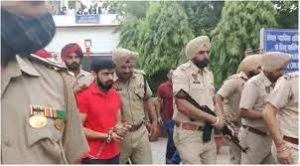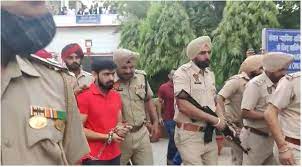 On the directions of the Chief Minister, the Advocate General Punjab himself appeared in Patiala House Court in Delhi and strongly demanded remand. An application was moved by the SIT investigating the Sidhu Moosewala case to seek the permission of the court to arrest Lawrence Bishnoi against whom the local Mansa court had already issued arrest warrants.
"Special guest" of Punjab police reaches Mansa; further taken to Kharar. Renowned Punjabi Singer Shubhdeep Singh alias Sidhu Moosewala, who left his house at around 4.30pm on May 29 along with two persons- Gurwinder Singh (neighbor) and Gurpreet Singh (cousin), was shot dead by some unidentified persons. He was driving his Mahindra Thar Vehicle.
Pertinently, the Punjab Police had already arrested nine persons for providing logistic support, conducting recce, and harboring the shooters of Sidhu Moosewala.
June 15,2022