Education
Sports university students orgainsed Yoga Camp in Police Line Patiala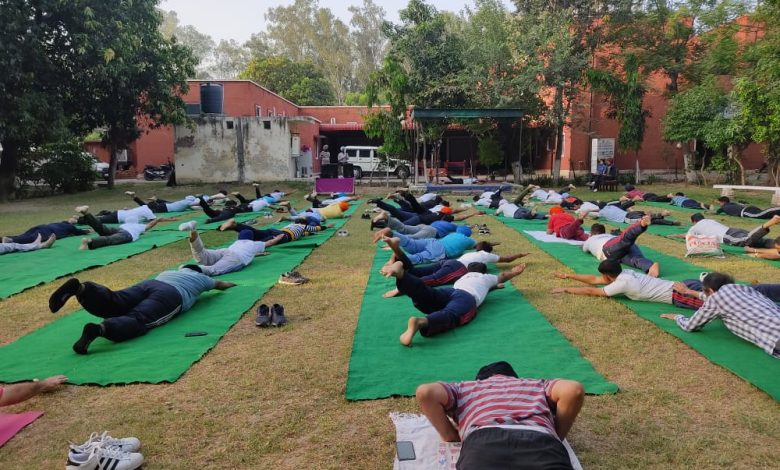 Sports university students orgainsed Yoga Camp in Police Line Patiala
Kanwar Inder Singh/ royalpatiala.in
On Saturday 22/04/2022, The Maharaja Bhupinder Singh Punjab Sports University , Patiala (TMBSP Sports University) is spreading yoga awareness through various Yoga Activities.
Arvinder Kaur, student (Final Year Master Yoga) organized Yoga Camp at District Police Line, Patiala under the supervision of SSP Nanak Singh and DSP Neha Agarwal. Baljeet Kaur also joined Arvinder to guide the participants in Yoga Session.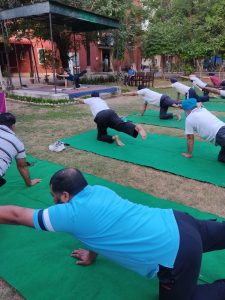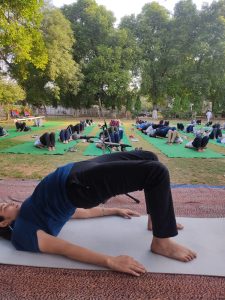 All the police personnel and their families residing in the District Police Line actively participated in morning yoga session under the direction of Yogacharya Arvinder Kaur.
Yoga Expert gave knowledge of various methods and indigenous and simple home remedies to keep a healthy body during yoga practice. He also informed everyone about the benefits and precautions of all the people. SSP Nanak Singh permitted for more yoga sessions on weekend.
April 23,2022