Covid-19-Update
State home department issues guidelines in line with MHA directives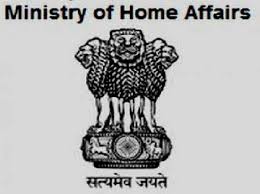 State home department issues guidelines in line with MHA directives
Kanwar Inder Singh/ royalpatiala.in/ Chandigarh
The State Home Department has issued detailed guidelines regarding implementation of curfew in wake of covid-19 according to MHA's directives emphasizing that the supply chain of essential goods be maintained in a hassle free manner.
Disclosing this here today an official spokesperson said that a Standard Operating Procedure (SOP) in this regard has also been issued by the MHA and these guidelines are being shared with the all the Administrative Secretaries/Deputy Commissioners and SSPs from time to time.
According to these guidelines the supply chain of essential commodities includes their manufacturing interstate transport and sale through retail shops.
Likewise, essential supplies and services include food items, fruits, vegetables, dairy products, medicines and medical equipments, LPG & POL, animal feed, Banks, IT and e-commerce (Flipkart, Amazon etc).
Accordingly, workers and vehicles engaged for this purpose should be allowed free movement during lockdown/curfew. Passes issued in other states be honoured in the state of Punjab. The MHA guidelines also stipulated that retail's shops should also be allowed to open as per requirement on rotational basis.
State home department issues guidelines in line with MHA directives.These guidelines also envisaged that persons requiring medical assistance should also be allowed free access to hospitals and medicine shops. For persons stranded curfew passes be issued by the local authorities indicating origin and destination of travel. Such passes issued in one district be treated as valid through out the state.
March,27,2020