Punjab
Sunder Sham Arora spend quality time with special children and orphans at Barnala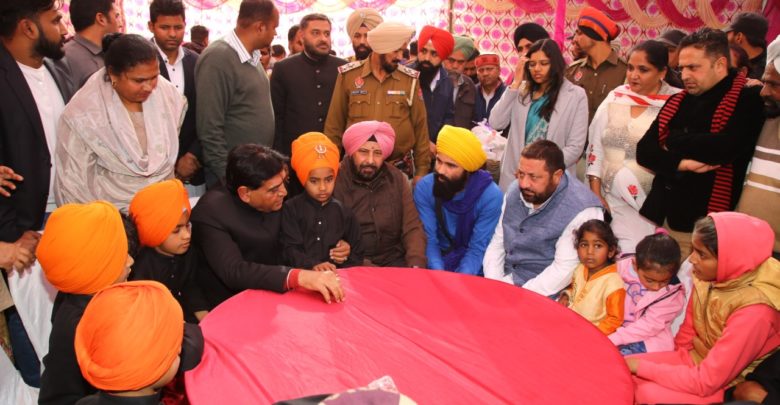 Sunder Sham Arora spend quality time with special children and orphans at Barnala
Jasbir Kapoor/ royalpatiala.in/ Barnala
The Republic Day celebration at Barnala became special today when minister for Industry and Commerce Punjab Sunder Sham Arora spent quality time with Orphan children. At Republic Day ceremony cabinet minister especially appreciated efforts of children with special needs. Later in the day he had lunch with children with special needs as well as reference and declared economically support these children. Speaking at the occasion he said that it was wonderful to spend his time among children and added that it was an opportunity to know the problems these children were facing.
The students with special needs from Pawan Seva Samiti Barnala hack performs on the Republic Day celebrations there by winning over the heart of minister Arora.  As soon as the performance ended the Minister appreciated these children by coming down from the stage and being among the children.
Sunder Sham Arora spend quality time with special children and orphans at Barnala. Later at rest house he spent quality time with the children. The group included children, who are orphan and are living at Naraingarh Soiyan Gurudwara. Thereafter talking to the parents of children with special needs Minister assured that these children will be given financial help for their school fees. Earlier the Minister had also visited Kushat Ashram.
On the occasion vice president of Punjab Pradesh Congress committee Kewal Dhillon, Chairman Improvement Trust Barnala Makhan Sharma, Deputy Commissioner Tej Pratap Singh Phoolka, ADC (D) Roohi Dugg, SSP Harjeet Singh and others were present.