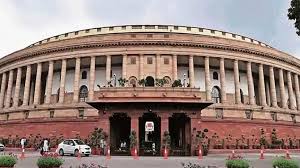 Third time in a row-"Mann" to represent Sangrur in Lok Sabha
Kanwar Inder Singh/ royalpatiala.in
It's a third time in a row-"Mann" to represent Sangrur in Lok Sabha.
In 2014 "Mann" Bhagwant represented Sangrur in the Lok Sabha. Again in 2019 "Mann" Bhagwant won the Sangrur Lok sabha seat. Now in 2022 byelections another "Mann" Simranjit Singh is going to represent Sangrur in Lok Sabha, till May 2024.
Sangrur Lok Sabha seat fell vacant after Mann Bhagwant won Dhuri assembly seat and became the chief minister of Punjab.
In a major setback to Mann Bhagwant and aam admi party they lost their strongest area, Sangrur parliamentary seat to Mann Simranjit Singh , Shiromani Akali Dal (Amritsar) president in just 100 days of their clandestine victory in Punjab. Now, no Aam Admi Party (AAP) MP is going to represent Punjab in Lok sabha. Whereas Simranjit Singh Mann is going to parliament house after 23 years. Simranjit Singh Mann won the Sangrur byelections with 5822 votes.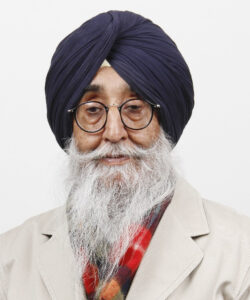 Simranjit Singh Mann got major lead from Malerkotla, where he got 37226 votes against AAP's Gurmail Singh, who got 22402 votes.
In Dirba, Mann got 37 226 votes where as Gurmail polled 29, 673 votes
In Sunam, Mann polled 34, 529 votes where as AAP's Gurmail got 36012 votes
In Sangrur, Mann polled 27,803 votes , AAP's Gurmail polled 30,295 votes
In Lehragagga, Mann polled 23,349 votes, whereas Gurmail polled 26,139 votes.
Simranjit Singh Mann, 77 years is a politician and a former police officer from Punjab. He is the president of the political party, Shiromani Akali Dal (Amritsar). He comes from a military-political background. His father, Lt. Col. Joginder Singh Mann, was a speaker of the Punjab Vidhan Sabha in 1967.
He was educated at the Bishop Cotton School, Shimla and Government College Chandigarh. He was a gold medalist in the subjects of "History", "Punjabi", "Religion" and "Political Science"
Mann is a two-time MP; once from Taran Tarn in 1989, and then from Sangrur in 1999. He has been arrested or detained some 30 times but he has never been convicted.
June 26,2022