Education
TMBS Punjab Sports University celebrated International Yoga Day 2022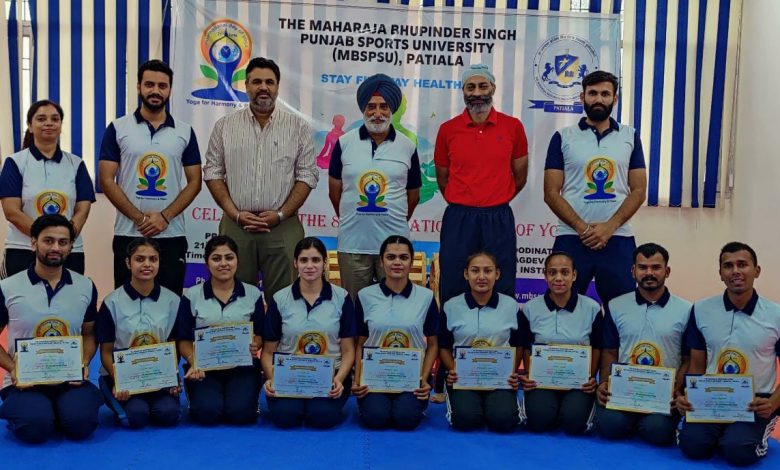 TMBS Punjab Sports University celebrated International Yoga Day 2022
Kanwar Inder Singh/ royalpatiala.in
The Maharaja Bhupinder Singh Punjab Sports University, Patiala organized Yoga Awareness Camps at the Army Cantonment Area, the Patiala Central Jail, and Prof. Gursewak Singh College of Physical Education. The Camps were organised to celebrate the 8th International Day of Yoga and highlight the multitude benefits of Yoga both for physical and mental well-being.
The event evoked tremendous enthusiasm amongst the participants that included nearly 3000 Army personnel and their families. Many volunteers, besides the students and faculty members, came forward to participate in the event.
The students were taught about Pranayama and Asanas, and their significance in Yoga. It was a treat to watch the enthusiasm of nearly 300 inmates at the Patiala Central Jail.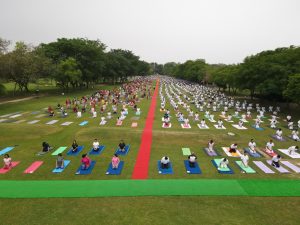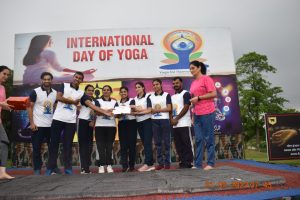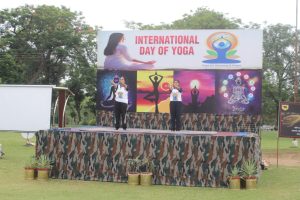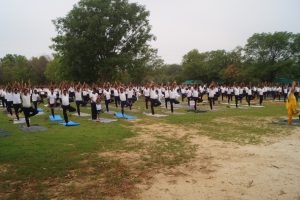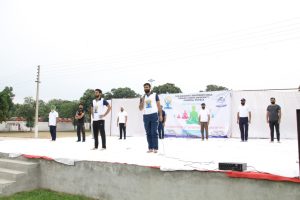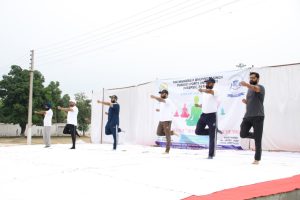 The event drew tremendous appreciation from the participants and they profusely thanked Dr. Charu Sharma the Yoga teacher and Jagdev Kumar the Yoga instructor and the students.
Colonel Navjit Sandhu the Registrar and  Anubhav Walia the Controller played a pivotal role to conduct the event flawlessly.
The Vice Chancellor Lt Gen complimented the Organising Committee, the staff and the students for their efforts to make the celebrations a grand success. In addition to this, the University also held a Virtual International Conference on 18th June 2022, centred on 'The Importance of Traditional Yoga on the Mental Well-Being of an Individual' in which national and international yoga experts from India, Syria, Sri Lanka, Hungary, Poland, and Egypt enriched the participants with their valuable inputs regarding the positive impact of Yoga on Mental Well-being.
June 21,2022