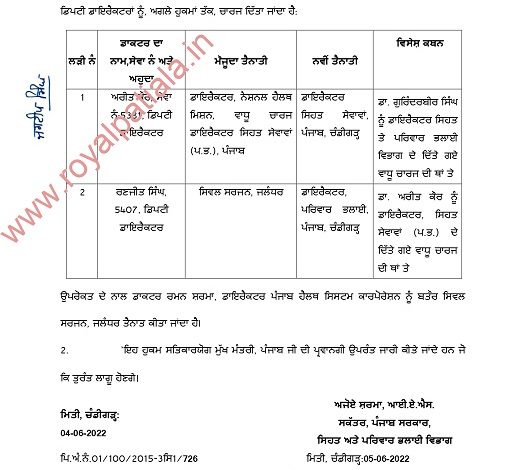 Transfers-Punjab govt appointed new Director Health services for 25 days
Kanwar Inder Singh/ royalpatiala.in
Today Punjab government has issue a transfer orders of Punjab health department and appointed Dr Areet Kaur as director health services Punjab in place of Dr Gurinderbir Singh.
Dr Areet Kaur, deputy director, is presently posted as director national health mission.
The orders were issued by  secretary Punjab health department Ajoy Sharma, IAS on the directions of chief minister of Punjab on a holiday. Today being a holiday due to, Sunday, but the orders were issued in emergency.
As per available information, Dr Areet Kaur is a daughter of Bhai Manna Singh (Theatre player Gursharan singh) and is going to retire on June 30, 2022, whereas the incumbent director Dr Gurinderbir Singh is going to retire on October 31,2022.
The appointment of Dr Areet kaur as director health services has started a debate in the health department-is chief minister Bhgawant Mann going to adjust his fraternity (artists) in this way as Dr Areet Kaur is adjusted for 25 days?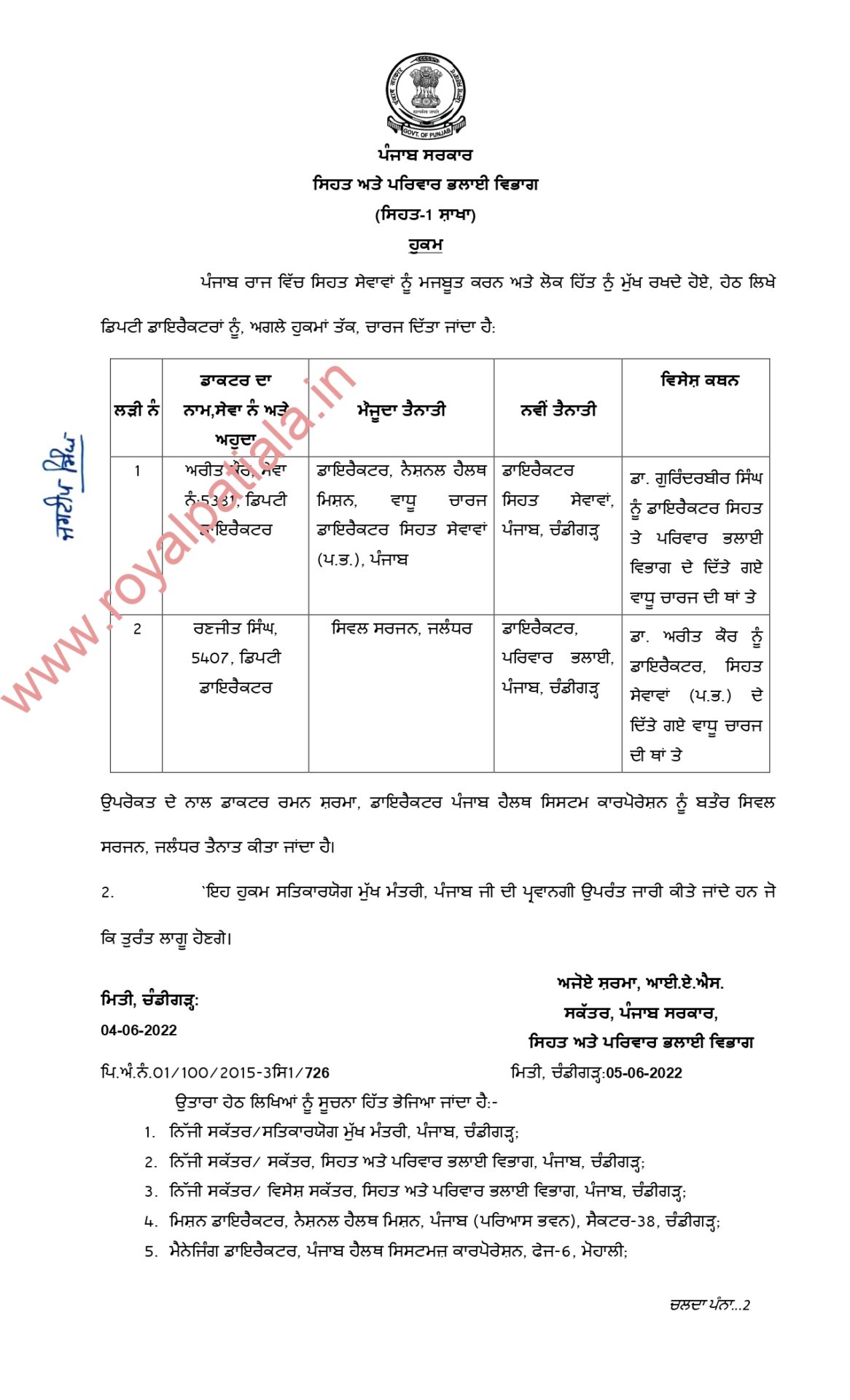 June 5,2022