Punjab
Unique initiative started by Patiala police picked up steam; gains public support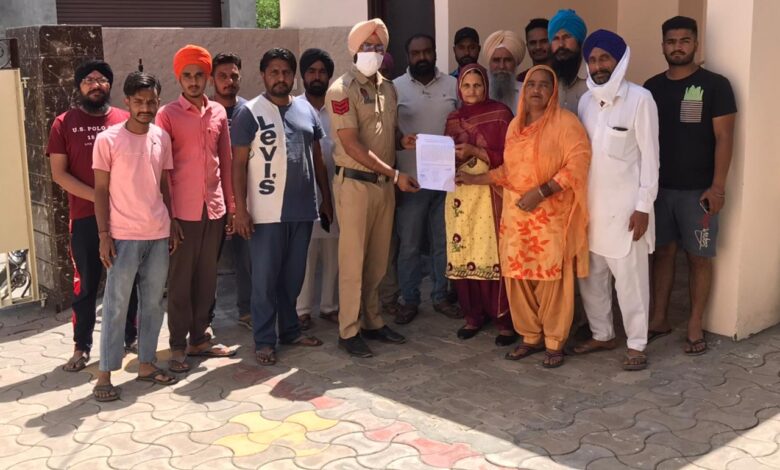 Unique initiative started by Patiala police picked up steam; gains public support
Kanwar Inder Singh/ royalpatiala.in
Patiala Police's special campaign against drug smugglers gained momentum today when a number of Panchayats and Ward Councilors gave their consent to not to testimony/furnish bail bounds of such anti-social elements, in future.
Divulging the details, Vikram Jeet Duggal, SSP Patiala said that earlier District Police had got freezed the moveable and immovable assets of many a fugitive wanted to police and were declared POs by the concerned courts. This will pressurise the accused who are at large to surrender to the police and will be helpful to dispose of the pending cases in due time.
Similarly, the police officials of various circles especially Village Police Officers/SHOs were asked to get involve the Panchayats and ward Councillors in the campaign against the anti-social, drug smugglers and habitual criminals by avoiding to furnish their bail bounds, added Duggal. "District Police have got overwhelmed response mere in two days with the positive response from 470 Panchayts and 37 ward councillors", informed SSP Vikram Jeet Duggal happily.
He said, " A criminal gets support from society, when we get him out of the jail by helping him. When we will denounce our support to them, they will definitely be punished for their bad deeds".
Duggal further said that with the acknowledge to the efforts of police, Patiala made significant contribution in 96 villages and 05 wards of Circle Samana of District Patiala, 43 villages and 03 wards of Circle Rural Patiala, 74 villages and 29 wards of Circle Rajpura and 30 villages of Circle Nabha. In 132 villages of Circle Ghanour, Gram Panchayats / Municipal Councils and residents of 77 villages of Circle Patran have taken an important decision to protect the young generation from drugs. A resolution has been passed by the Gram Panchayats that no one in the village will give bail or testify against the drug smugglers nor will they prosecute the case of any drug related person. The Gram Panchayats appealed to the villagers to join hands with the police administration in this anti-drug campaign so that the youth of the village and future generations could be protected from the ill effects of drugs.
Unique initiative started by Patiala police picked up steam; gains public support. Welcoming the crusade of the Panchayats and Councillors, SSP Patiala said that the Gram Panchayats and Municipal Councilers have taken a very good step and if every citizen starts understanding his duties then no one can save the drug smugglers facing legal action. He thanked the Gram Panchayats and Municipal Councils and appealed to the general public to support the police administration in rescuing the drug addicts from the mire and save the youth.
April 4,2021