Education
World University organizes various events during the Shaheedi Sabha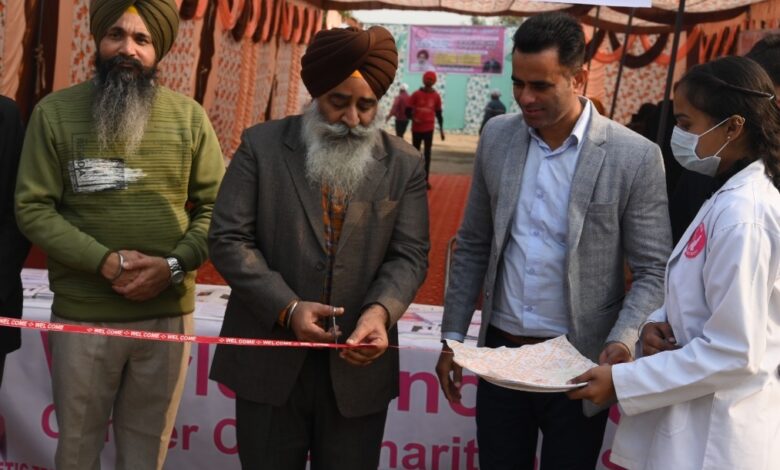 World University organizes various events during the Shaheedi Sabha
Kanwar Inder Singh/ royalpatiala.in
Commemorating the unique martyrdom of Mata Gujari Ji, Baba Zoravar Singh Ji and Baba Fateh Singh Ji, Sri Guru Granth Sahib World University, Fatehgarh Sahib is organizing various service camps on the Shaheedi Sabha/Jor Mel. During the Sabha, World Cancer Care Charitable Society, England, in collaboration with the World University has started a three day Cancer check up and awareness camp. The doctors made people aware about the symptoms and preventive measures against cancer. Besides these, free Physiotherapy and Homeopathy camps, Book exhibition, Turban tying training camp and an event of the screening of religious documentaries are being  organised.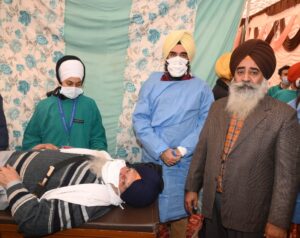 Dr. Prit Pal Singh, Vice-Chancellor of the University inaugurated these camps which will continue for three days of the Jor Sabha. He said that the main objective of these camps being organised by the University during the Shaheedi Sabha is to spread awareness among the masses, especially the youth so that they can be guided and inspired by the martyrdom of Mata Gurji Ji, Baba Zoravar Singh Ji, and Baba Fateh Singh Ji at Fatehgarh Sahib.
Dean Academic Affairs of the University Dr. Sukhwinder Singh Billing informed that the University is whole-heartedly committed to the betterment and upliftment of its students. The University is polishing the young minds not only as competent professionals but also as honest, compassionate and hardworking human beings.
December 25,2021