Punjab
Resentment amongst Patiala media persons for the maltreatment given to them on CMs maiden visit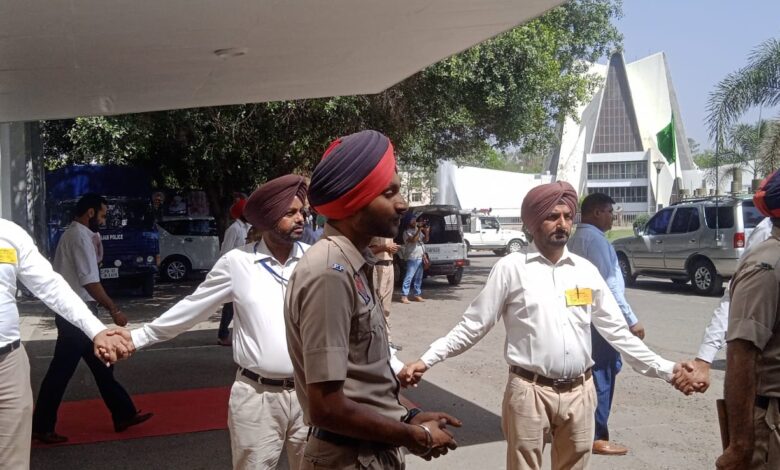 Resentment amongst Patiala media persons for the maltreatment given to them on CMs maiden visit
Kanwar Inder Singh/ royalpatiala.in
Today, chief minister of Punjab Bhagwant Mann visited Punjabi University Patiala on the concluding day of three day "Punjabi Film, Television and Rangmanch Utsav" event.
Media persons reached Punjabi University before the arrival of the chief minister at Guru Teg Bahadur Hall, Punjabi University, where the chief minister to preside over the valedictory function of three-day Punjabi cinema, television and theatre mega show jointly organized by the Punjabi Film & TV Actors' Association and Punjabi University.
To their utter surprise, Patiala police denies the entry of media persons at attend, cover the valedictory function where noted film director Manmohan Singh, renowned Punjabi Actors Yograj Singh, Guggu Gill and Vijay Tandon besides singers Mohd. Sadiq & Surinder Chinda and film producer-cum-director Sumit Kang., President of Punjabi Film & TV Actors' Association Gurpreet Ghuggi, Secretary Malkit Rauni besides Binu Dhillon and several other eminent personalities from Punjabi film industry and TV artistes came to attend the function.
The police personnel take all the media persons to a corner outside the Guru Teg Bahadur Hall and surrounded them so that no one can go inside to attend the cultural function. They treated the media persons like they do to any protesters .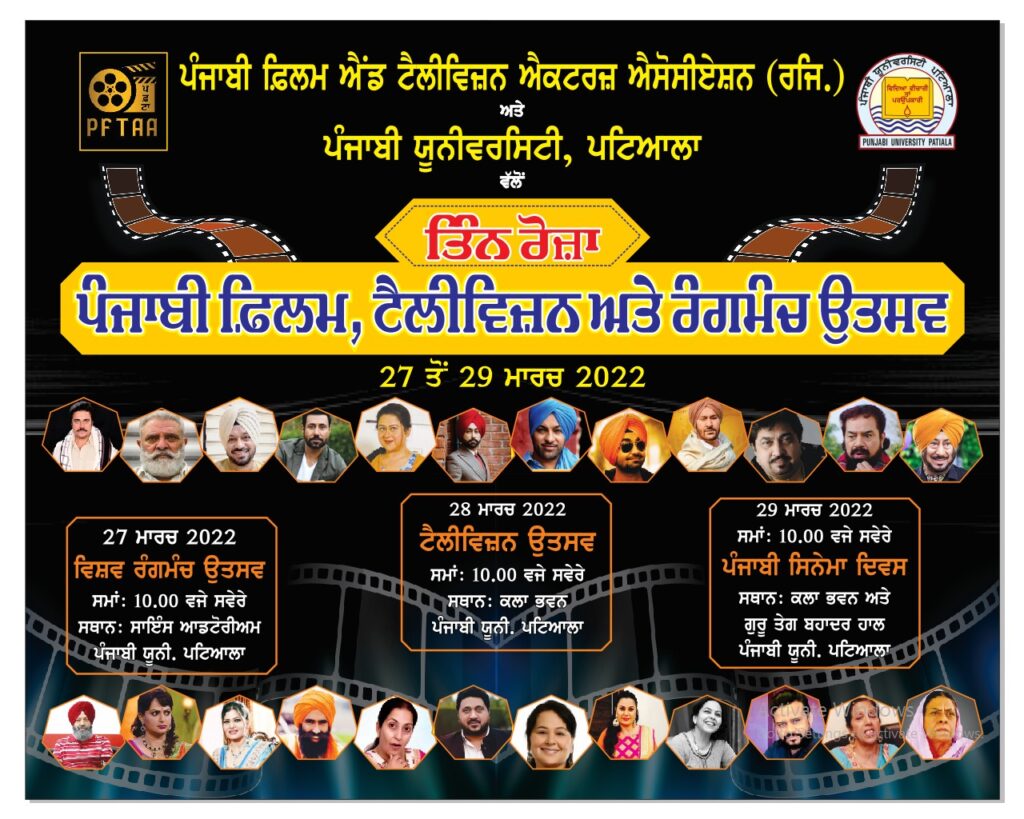 Various journalists called up the district administration officials to know 'why the media entry is banned?" "The order comes from higher authorities to not to allow the media to go inside" is the answer they got.All the media persons are in quandary over the treatment meted out to them.
Even some journalist brought this treatment meted to them to the newly elected Patiala urban MLA Ajitpal Singh Kohli, he said " mere nall tan naraz na hovo. I am going inside and will take up this matter . But he also not responded to those journalists who requested him to look into the matter."
Resentment amongst Patiala media persons for the maltreatment given to them on CMs maiden visit. Later Patiala Media Club tweeted "The Media was not let in GTB hall of Punjabi University to cover the visit of the Chief Minister Bhagwant Mann. The CM himself is said to have decided not to allow mediapersons. @BhagwantMann .Patiala Media club view this gesture of democratically elected CM — very unfortunate. "
When contacted the SSP Patiala Dr Sandeep Garg to know the reasons, he said " we got the message from top office to not to allow the media , as its a university students, faculty function."
March 29,2022